Coal
Many WORC members live and work producing food and fiber next to massive surface and underground coal mines in Colorado, Montana, North Dakota, and Wyoming.
Coal mining jeopardizes water quantity and quality in the semi-arid West, where agriculture and wildlife depend on scarce water resources. Air pollution from coal burning threatens public health and accelerates climate change.
In the mid-1970s, WORCs member groups helped write and pass a strong law requiring coal companies to reclaim land disturbed by coal mining. Since then, coal companies have mined over 450 square miles of agricultural land in these states. Farmers and ranchers living near these coal mines pay the price for lands not reclaimed promptly and fully, as only 10% of mined land has been successfully reclaimed.
Now, proposals to open new coal export terminals in Washington, Oregon, and British Columbia threaten towns and cities from Wyoming to the Pacific coast. Additional coal traffic on already congested rail lines threatens public health and safety as well as shipments of grain and other agricultural products.
For years, the federal government has sold the public's coal at below market rates to promote national security and cheap electricity. However, subsidizing a dirty and dangerous fuel like coal with taxpayer dollars undercuts our future — emerging clean and renewable energy sources.
WORC and our member groups organize to:
Protect private property rights of landowners whose farms and ranches neighbor coal mines,

Make coal companies fully account for and pay the costs of mining and burning coal,

Clean up pollution through robust regulatory oversight,

Enforce strong mine reclamation laws, and

Shift the burden of costly infrastructure from local citizens and governments to energy companies and rail shippers.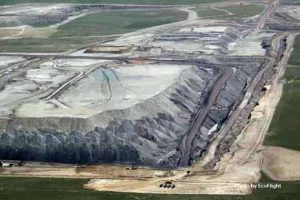 The Interior Department has stumbled all over itself in its enthusiasm to serve the wishes of Cloud Peak Energy, the American Petroleum Institute, and a…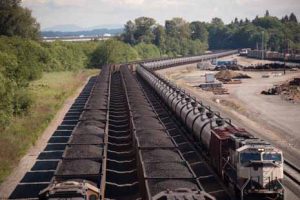 On Tuesday afternoon, March 28, the president signed a sweeping Executive Order in an attempt to roll back protections for clean air, clean water, American…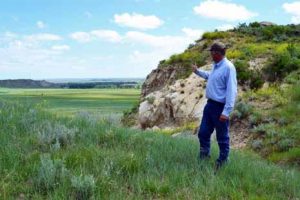 The epic battle to defeat the Tongue River Railroad and what we can learn from it today Quite a few folks associate Northern Plains Resource…