Groundwater contamination dramatically declined along the Catawba-Wateree River in South Carolina after a utility was required to remove coal ash from a site next to the river.
With 900,000 tons of coal ash removed, 1/3 of the total, groundwater levels of arsenic saw a 99% decrease. Other pollutants at the site include lead, cadmium, and sulfate at lower levels.
A citizens group lawsuit resulted in a settlement agreement that South Carolina Electric and Gas would remove the coal ash from a facility on the banks of the river near Columbia, SC. The dramatic results were contained in a  January 2016 report.

WORC members also are threatened by groundwater and surface water contamination by fly ash downstream from power plants in Montana, North Dakota, Wyoming and Colorado. Ranchers Wally and Clint McRae describe their experiences with contamination of Rosebud Creek by the coal ash ponds for the Colstrip power plant in southeast Montana.
With the recent adoption of a federal rule requiring utilities to be held accountable for fly ash contamination, Sen. John Hoeven of North Dakota with Sen. Joe Manchin of West Virginia have introduced S.2446, which would gut the newly adopted Environmental Protection Agency rule regulating coal fly ash, also known as coal combustion residue (CCR). Hearings are expected in the U.S. Senate soon.
For details on why fly ash is a danger to public health and property, see WORC's fact sheet.
Read more coal stories here.
---
Read more: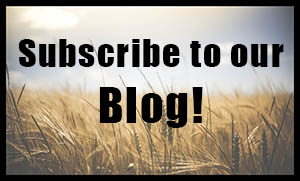 Investigation of Ramaco Principals Reveals Shady History
Current State of Coal Industry and Mineral Tax Collection Creates a Tax Time-bomb
Unanimous Vote by Wyoming Environmental Quality Council Clears the Way for Strong Self-Bonding Rules