IORC's new chapter, Visión 2C Resource Council, organizes farmworkers poisoned by pesticides.
This story is part of the Homegrown Stories project and first appeared in the Western Organizing Review.
More than 3 million migrant and seasonal farmworkers are estimated to harvest food in the United States. Farmworkers help provide the majority of the food people in America consume, harvesting produce, maintaining dairies, and working in the meat industry. Farmworkers make a substantially lower wage than non-farmworkers and work in some of the most horrific conditions across all industries. Farmworkers face harassment, abuse, chemical exposure, unjust working conditions, and wage theft at unprecedented levels.
While advocates and organizers work to ensure that farmworkers that have been negatively impacted by their occupation are heard, they are also fighting legislation that is being put forth to further limit their rights and safety.
In late May 2019, 2020 farmworkers harvesting hops near Parma, Idaho, were suspected to have been sprayed by pesticide from a crop duster.
Farmworkers recounted smelling the harsh chemicals that were dropped on top of them. The physical and mental ailments soon followed, sending many in the group to the nearest hospital in Treasure Valley for suspected pesticide exposure. Farmworkers detailed symptoms of excruciating headaches, coughing up blood, dizziness, and blurred vision.
---
"Farmworkers recounted smelling the harsh chemicals that were dropped on top of them. The physical and mental ailments soon followed, sending many in the group to the nearest hospital in Treasure Valley for suspected pesticide exposure. Farmworkers detailed symptoms of excruciating headaches, coughing up blood, dizziness, and blurred vision."
---
This instance of pesticide exposure is not unique. Pesticide exposure and chemical spray from crop dusters is a common hazard farmworkers face. When people spoke out in outrage about the severity of this instance, they were met with Idaho law that didn't adequately protect against spray. Although state agriculture officials said they were unable to determine the source of the farmworkers' sickness, officials sent a regulatory letter to the crop-duster pilot who workers said sprayed them. This ignited a fight between protection laws for farmworkers and protection for crop-duster pilots.
This legislative session, the Idaho Agricultural Aviation Association and house representatives introduced legislation that would protect crop duster pilots over the protection of farmworkers, communities, and the environment.
Simultaneously, the Idaho Organization of Resource Councils' (IORC) research assessment, conducted by bi-lingual community organizer Irene Ruiz, pointed to communities in Canyon County wanting to organize around similar concerns. Countless one-on-ones and meetings proved a need for organizing around the issues farmworkers face, specifically pesticide exposure. This ultimately led to the creation of Visión 2C Resource Council (V2C). V2C is IORC's third chapter in the state. V2C focuses on "community-driven social justice that is multi-generational, multicultural, and is representative of the people of Canyon County." Their mission is to build and advocate for resilient, equitable, and sustainable communities through grassroots leadership.
---
Never miss an opportunity to make the West even better: receive our action alerts.
---
Irene said being a chapter organizer is all about giving the members what they need to be successful.
"I'm there to support and provide resources," Irene said. "In short I'm not there to tell them what to do, they're getting the tools they need to succeed in their counties and their projects."
As IORC's bi-lingual agriculture and food organizer, Samantha Guerrero, spends a lot of time working on pesticide issues, a topic farmers and farmworkers alike want to build power around.
"There's a lot of overlap," Samantha said, "We wanted to form a diverse group of people that were representative of our Canyon County community. Grassroots truly works best when issues are presented by the community and worked on by that same group."
Samantha grew up in Caldwell, Idaho, in a family of Mexican migrant workers.
"What got me interested in this work was the link between immigration and environmental racism. Food system links us all together. This was a way to bridge those two passions," Samantha said.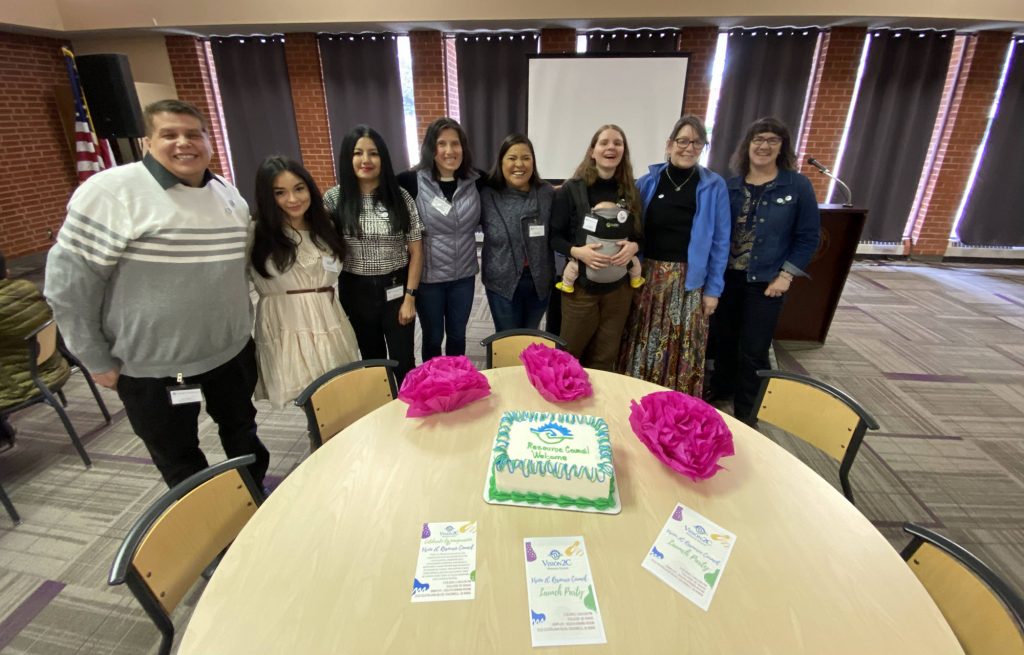 V2C and IORC have been heavily involved in HB487, a bill limiting the authority of Idaho State Department of Agriculture to respond to exposure incidents and expand protections for someone accused of misusing pesticides. The bill was sponsored by the crop dusters association, and the contents on the bill heavily favored sprayers.
"Idaho Agricultural Aviation Association wants certain protections or language to be removed from the statute that would impact health and public safety," Samantha explained. "The (House Committee on Agricultural Affairs) voted to remove those laws which would limit the oversight from the Idaho State Department of Agriculture."
Samantha explained the dangers linked to pesticide exposure are cancer, birth defects, alzheimers, autoimmune diseases, and much more. Farmworkers aren't the only group at risk. Without restrictions on where and when pilots can spray, communities who live near agricultural operations are at their mercy.
When the bill moved to the Senate, Irene, Samantha, field organizer Doug Paddock, and IORC BOD Chair Christina Stucker-Gassi met with lawmakers explaining the issues with the legislation that passed in the house. The team explained the disservice the bill did to not only farmworkers, but people who live in areas near spray zones. The team was met with support by Senator Jim Guthrie, chair of the Senate Committee on Agricultural Affairs who negotiated amendments to the bill to address IORC's concerns.
"We wanted them to restore provisions. We want them to restore the language that would protect people," Samantha said.
On March 12, community members, farmers, and farmworkers came out to a public hearing at the Senate Agriculture Committee to speak out against this bill.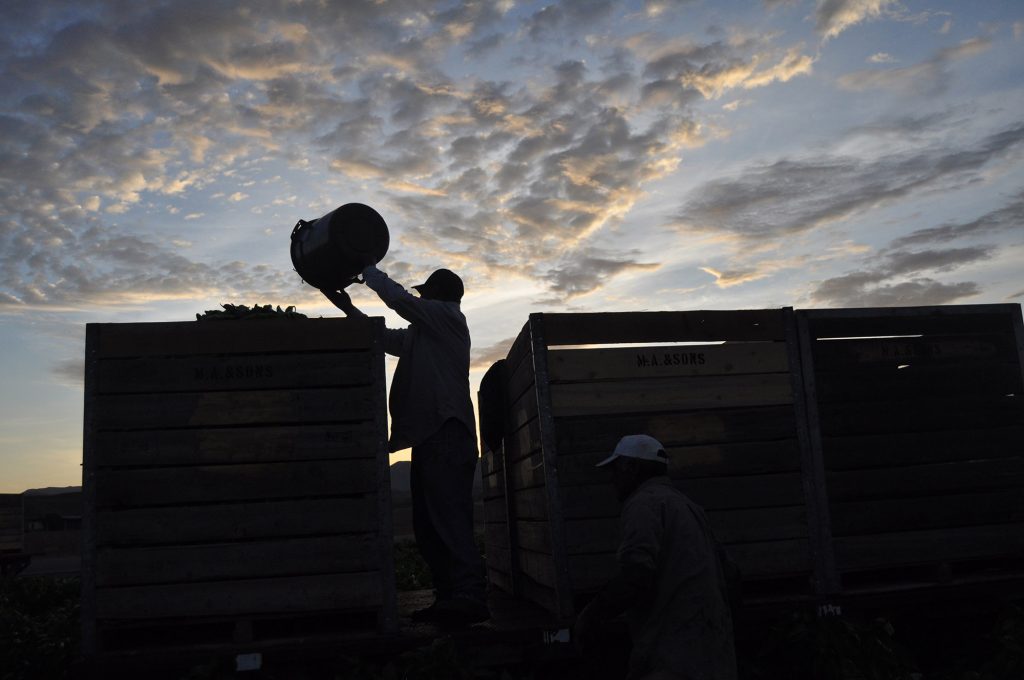 Irene read testimony from farmworker José Ramirez, a member of the group who was sprayed by pesticide in Parma but who was unable to attend the committee in person.
Testimony of José Ramirez against HB487
Jose Ramirez was one of approximately 23 people working in Parma when he noticed the crop duster in the distance. Next to the field where he was working, Ramirez watched as the crop duster sprayed an onion field. He was amongst the workers that were closest to the spray and got the worst of the drift.
"All of the sudden, our eyes started to water and I noticed some of the women were coughing and gagging and we left the field," Ramirez stated in his testimony.
"I came home and started vomiting uncontrollably. I woke up disoriented and I would go in and out of consciousness," described Ramirez of the moments leading to his emergency room visit. He was advised to go to the hospital by the contractor after other workers had also called in sick.
Ramirez recounted being hooked up to IVs on both of his arms in the emergency room and given a treatment to help him detox. The incident left him feeling weak and unable to work for a week on top of the medical bills from his treatment.
"I do not want what happened to me to happen to other people in the future. I want families to be safe and not worry about getting sick from pesticides and the carelessness of those who apply them," explained Ramirez on why he opposed HB487, "I hope you consider us and see us human beings, all we want to do is live and work in a safe space."
(Translated from Spanish)
"It was clear members were moved by his words," Irene said.
IORC and V2C worked with Conservation Voters for Idaho, Idaho Conservation League, United Farmworkers, Poder of Idaho, the Migrant Community, local farmers, and residents on making the revisions.
While IORC and V2C were successful in having the bill amended, it was ultimately vetoed by Governor Brad Little. Moving forward, it is projected that there will be a rulemaking session this summer, in which advocacy groups are hoping to bring momentum from this incident into play to reinstate the protections that were stricken from the administrative rules.
"We're working hard to bring the issue to light, we know how dangerous it will be if we don't," Samantha said.
Irene said IORC's role isn't to speak for farmworkers and the people they organize but to ensure the people they organize can be involved in the process.
"It's important we uplift the voices who do the work, which is the farmworkers," Irene said.
---
Learn more:
WORC Joins Call for Worker Protections at Meatpacking Plants to Stop Covid-19 Outbreaks and Protect Food Supply
A Covid-19 Response for Rural America
Amy Young Proves that Regenerative Farming is Good for the Environment and the Economy
---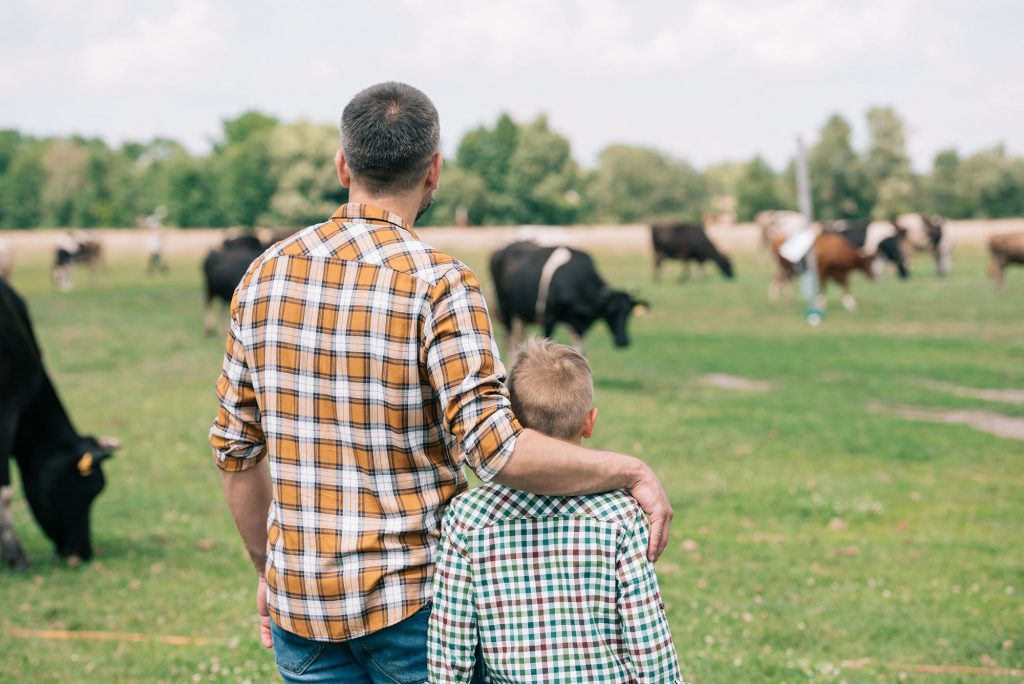 Help create a healthy and sustainable West. Support WORC today.