Meet Summer Flores, Northern Cheyenne entrepreneur, model, recording artist, and visionary.
Summer Flores is an entrepreneur, a model, a recording artist, and a visionary with a passion for her Northern Cheyenne people. Summer recently moved back to Lame Deer to establish her salon, About Face Beauty, and looks to expand the business and it's outreach. Summer's vision is to empower women, cultivate youth, and provide jobs within the community. This month, Western Native Voice Community Spotlight visited with Summer about her upcoming fashion show and much more.
Summer, where are we now?
We are at my salon in Lame Deer, Montana. The salon's name is About Face Beauty.
Tell us a little more about yourself.
I was raised here my whole life. I am an enrolled member of the Northern Cheyenne nation. Very proud. So anything I do, I do like to represent who I am and where I'm from. Life here wasn't always easy, so I did get out for awhile, but I'm home now and brought some of the things that I've learned on the outside world home with me. I learned a lot being out there, especially life skills. I've learned the things that we don't necessarily have on the Rez, we need here. I've learned a lot about school, credit, different things that are very important that I've never learned growing up. How to basically survive outside of reservation lines. Paying taxes, you name it, having a driver's license, having insurance, all those important things. Things that you have to do that everyone else outside of the reservation, it has to do that we don't have to do on the reservation.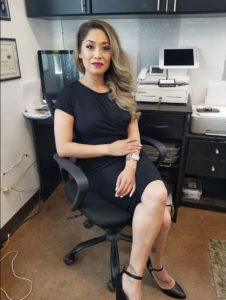 Summer, what services does your salon offer?
We do microblading, eyelash extension. There's multiple different things we do. Some piercings, makeup and hair, event formal mostly, so I'm just trying to keep it balanced and also not try to overwhelm myself with too much. At first, I was operating by walk-ins and appointments and then it was just getting crazy busy in here. Now, I only operate by appointment only. Please call and schedule an appointment anytime you want to get in.
How have you seen your community change, between when you left and came back?
It's changed a lot because I was still young when I left. I was 16 when I left here, so it's grown. It's grown drastically and obviously generations have grown up and I don't really know a whole lot of them. It's changed in a good way. I do know that Cheyenne country is building and growing and learning to be self sustainable, which I am glad to be a part of. Business is a big deal for us here and I've seen a lot of people putting in businesses and doing more with it and I really appreciate that a lot.
How did you get started with your career in beauty, modeling, and music?
It was just always a dream of mine. I just felt like if anybody can do it, I can do it too. I think I just had dream and went after it. People used to tell me I couldn't do it or I would never be tall enough. I'd never be good enough, you name it. I started out small like anybody else, a few pictures here and there, small portfolio, asking people if they wanted to work with me and then it just slowly started getting better and bigger to the point where California had me busy for years. I never really was a recording artist until recently. I actually did more finding the talent and helping people arrange the talent, and then "hey, you can sing get in there!", and then I started from there and that was just in the last couple of years.
What opportunities do you have for youth who want to get into these industries?
A lot of people know I'm getting ready for this big fashion show and with it I'm doing a couple classes, and with these classes I'm going to be teaching our youth how to become a model, what to do, what to expect, how to get these jobs, how to be confident in themselves, learn how to catwalk when it comes to runway. There's all types of modeling. There's not just the tall runway models in Paris. There's definitely hand models, feet models, face models, you name it. That's what I'm going to do is help teach them that.
Can you give us more information on the fashion show?
I'm having it here at the Alan Roland Gymnasium, here in Lame Deer. I have about five to seven designers that will be coming out. I'm pretty excited, it's going to be a good event. We're also going to be giving vendors the opportunity to sell their merchandise. I definitely am looking for more volunteers. This is a community event. It's a free event. I want everybody to come out and enjoy. Everybody would get the chance to shop, try out some foods.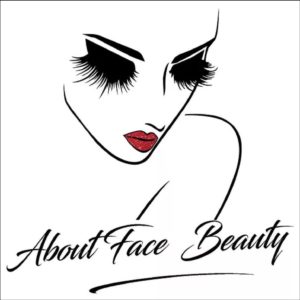 What impact has your salon had on your community?
I've been told a lot that we needed this around here, especially for our women and our young women when it comes to self esteem, empowerment, the fact that we are very far from the nearest city. So any type of beauty need sometimes doesn't get taken care of. We're able to be here and take care of those people so they don't have to travel out of town. I get a lot of women that come in here and they just, "I need my lashes. I just feel so much better with them and I just feel more confident". I've noticed a lot of women feeling better about themselves.
Can you tell us more about your music career?
Like I was saying earlier, I just started in the music industry and I've only started recording for the last couple of years. People seem to love me and I've had many offers. As of right now I just want to make music and see where it takes me. I've recorded some music and I just kept it hush hush. We haven't released anything yet. I'm excited, it makes me happy to do music. So far people like it.
Summer, do you have any words of encouragement for our youth?
Be yourself. If that's your dream, go after it, and don't let anyone stop you or tell you you can't, because when you get discouraged, that's when you fail. Just keep going up after the things that make you happy, whether or not people like it. Some people are going to be against you and criticize you, but if that's something you love to do, then that's all that matters. Everybody that's interested in the beauty industry, please go out and get certified. We need more around here. That's a problem I'm running up against. I can use some help.
Summer, thank you very much.
Thank you.
You can enjoy other Community Spotlights at www.westernnativevoice.org/communityspotlight
---
WNV Community Spotlight: Reno Charette
WNV Community Spotlight: Adrian Jawort
WNV Community Spotlight: Ivan and Ivy MacDonald
---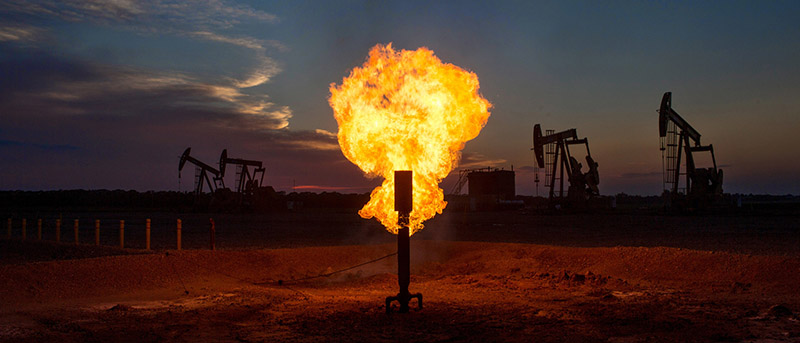 Help create a healthy and sustainable West. Support WORC today.