Above: The USDA has powerful tools to help mitigate climate change and create equitable climate solutions.
Earlier this year, the USDA sent out an appeal asking for suggestions on how it can better address the climate crisis. WORC members delivered.
When President Joe Biden took office earlier this year, his Administration issued an Executive Order (EO) directing the USDA to accept comments from the public on ways to tackle the climate crisis. The EO directs the Secretary of Agriculture to,
"collect input from Tribes, farmers, ranchers, forest owners, conservation groups, firefighters, and other stakeholders on how to best use Department of Agriculture programs, funding and financing capacities, and other authorities, and how to encourage the voluntary adoption of climate-smart agricultural and forestry practices that decrease wildfire risk fueled by climate change and result in additional, measurable, and verifiable carbon reductions and sequestration and that source sustainable bioproducts and fuels."
WORC members held several discussions to draft public comments and submitted a letter to USDA outlining the following guidelines as it plans and prepares recommendations to adapt to and address the climate crisis. The USDA has powerful tools at its disposal, and must use this opportunity to respond to the climate crisis by strengthening and expanding proven programs that prioritize the needs and interests of rural, frontline, and family farming and ranching communities that are most impacted. For agriculture to thrive in the coming years, USDA's expansion and implementation of climate-smart policies and programs must incentivize, reward, and encourage small and medium-sized diversified producers working on the land and not just Wall Street investors and large agribusiness corporations. Programs encouraging monoculture and subsidizing a few commodity crops should be phased out. This is also an opportunity for USDA to create a new vision for agriculture by building new programs, expanding equity, and ensuring justice for Black, Indigenous, and People of Color (BIPOC) farmers, as well as other socially disadvantaged farmers including women. USDA should prioritize the following when it comes to addressing the climate crisis:
Expand and strengthen existing USDA conservation programs
The Natural Resources Conservation Service (NRCS) needs clear direction on healthy soil practices and must play a significant role in implementing climate-smart agriculture. Healthy soils can sequester carbon, improve water quality, and build resilient production systems. Existing NRCS programs fall short of what is needed and in some ways negatively impact the climate, soil, and water. Many of the conservation programs are underfunded and over-enrolled and need increased funding and less red tape to allow farmers to access them. USDA should prioritize the practices which provide the most climate benefit such as incorporating cover crops, perennial crops, and managed grazing of perennial pasture. Through NRCS and working with local governments, USDA should:
Train NRCS personnel to update their knowledge of climate-smart agriculture practices and expand staffing to include more advocates to give producers administrative help for understanding and accessing conservation programs
Ensure the Conservation Stewardship Program (CSP) provides equal incentives for pasture-based soil health beneficial activities, as are currently available for cropland activities.
Provide more sustainable grazing options through the Conservation Reserve Program (CRP), including priority and incentive payments for beneficial grazing and ensure that incidental grazing payment reductions do not serve as a barrier to buffer installation within CRP.
Increase the opportunity and acreage available for grazing within the Grasslands Initiative.
Protect and expand funding for the Environmental Quality Incentive Program (EQIP)
Prioritize grazing management within EQIP to recognize the benefits and incentivize beneficial grazing practices such as high-level rotational management.
Cap the amount of EQIP funding available to an individual operation at $150,000 in order to ensure that EQIP funds reach a greater number of applicants.
Prohibit EQIP funding for all new and expanding large-scale contract confinement farming operations.
Require transparency on how EQIP funds are used. USDA should release detailed information on the use and amount of EQIP contracts, including the size and types of operations receiving funding through EQIP. This information should be available to the public.
End support for CAFOs and Factory Farm Gas projects
Concentrated Animal Feeding Operations (CAFOs) greatly contribute to the climate crisis and should not be part of the solution. The way that animals are raised plays a major role in their impact on climate. CAFOs require huge quantities of industrial feed, water, chemical inputs, and energy, and they manage manure in a way that increases greenhouse gas emissions. The United States needs a dramatic transition in how animals are raised for food to a system that is centered on getting more small to mid-scale farmers using sustainable systems such as managed rotational grazing, which can build healthy soils and sequester carbon. USDA should:
Stop promoting factory farm gas, or so-called "biogas projects" and end the USDA-EPA AgStar program. USDA should merge and redirect funds to REAP and other USDA conservation programs.
Oppose public resources and tax (or other) incentives at the federal and state-level from supporting the buildout of animal manure factory-farm gas infrastructure; and oppose the inclusion of animal manure-based power in renewable energy definitions for renewable energy credit or incentive programs.
---
Never miss an opportunity to make the west even better: receive our action alerts.
---
Prevent carbon markets from being corporate schemes
USDA should consider strategies other than carbon markets in addressing the climate crisis. The efficacy of carbon markets is questionable and they have not led to real, sustainable reductions in greenhouse gas emissions. Carbon markets pose direct risks to the health and economic security of communities and distract from stronger policies that better reflect the urgency of the climate crisis.
Carbon markets are not about sequestering carbon. They are investment opportunities for Wall Street. Development of carbon markets will come at the expense of producers. Investors stand to make profits off of credits while producers get a slim piece of the pie. USDA should not invest in and implement programs that pay polluters to pollute. Carbon markets present significant problems for smaller producers as carbon markets tend to favor large operations that represent more carbon offsets. If USDA pursues carbon markets at all, such markets should remove third parties. Offsets should be held by farmer cooperatives, ensuring money goes directly to producers. Technology should be developed to allow these direct exchanges.
Explore and implement new programs
USDA can encourage and facilitate convening grassroots producer networks. Implementation of climate-smart agriculture is being delayed by producer skepticism often born from a lack of firsthand knowledge or experience, general cultural reluctance to talk about how to farm and ranch, and a lack of tangible examples in local communities. Producer networks can overcome these hurdles by providing opportunities to learn about climate-smart agricultural practices, developing peer-to-peer relationships, and creating spaces for producers to support one another. Such networks could also provide opportunities for mentor-mentee relationships for beginning producers.
USDA could offer funding to reimburse producers who are well-versed in climate-smart agriculture who have taken on mentoring beginning producers. Such a program would help to eliminate some of the obstacles beginning producers face when getting started while providing opportunities to learn climate-smart agricultural practices. Local NRCS offices could have "climate agents" whose responsibility is to educate producers about climate-smart agriculture and assist producers in implementing practices. Existing personnel could also serve such a function with significant supplemental training. USDA should also:
Expand data collection of soil erosion to provide a baseline assessment on soil loss and the carbon sequestration potential of U.S. soils. Such information could lead to assessments of the efficacy of USDA/NRCS programs (e.g. EQIP) and funding provisioning could be tied to how close erosion rates on a given producer's operation are to the background geological erosion rate.
Establish a quantifiable and measurable definition for healthy soil. Such a definition could help assess programs/policies and inform recommendations/actions.
Roll out an aggressive public relationships campaign that imparts the benefits of climate-smart agriculture on producers and consumers. Such a campaign should be accompanied by transparent, scientific documentation that documents how climate-smart practices can help producers.
Establish a bank that will fund producers directly for ecosystem services. USDA can measure water holding capacity and infiltration rates as metrics to assess operational contributions to ecosystem function.
Establish a long-term, coordinated national-scale research program to explore the potential climate, soil health, and economic benefits of biochar production and use in agriculture. Such a program would include multiple field sites located on agronomic, horticultural, range, and forested lands, involve coordination with other federal agencies such as the Departments of Energy and Interior, and be guided by an advisory council that would include representatives from the producer, environmental, scientific, and engineering communities.
Accelerate on-farm and rural adoption of renewables and energy efficiency
The Rural Energy for America Program (REAP) has been oversubscribed since its inception. USDA should support tripling mandatory and discretionary funding for the program, and:
Substantially increase outreach and education activities, with particular attention to BIPOC, women, and other disadvantaged farmers and ranchers;
Prohibit REAP funding eligibility for concentrated animal feeding operation factory-farm gas/biomass or incineration projects;
Create a REAP Tribal carve-out by dedicating 35% percent of program funding and financing to small businesses, farms, nonprofits, and residences on Tribal lands; and
Provide additional technical assistance for REAP applicants, to help prepare applications and implement projects.
Retire rural electric cooperative coal plant debt and reinvest in local communities
Rural electric cooperatives (RECs) were formed to electrify the country in the 1940s. Today, they continue to provide power to 40 million American households in rural areas. These member-owners include many small farmers and ranchers, in many of the poorest regions of the United States, including rural communities of color, such as the southern Black Belt, tribal lands, the coalfields of Central Appalachia, and the U.S./Mexico borderlands. Over 90% of persistent-poverty counties in the United States are served by RECs. People living in rural areas generally spend a greater portion of their monthly income on energy than do their urban counterparts. Electric rates paid by REC member-owners are sometimes higher than those paid by other utility customers due to their ties to coal-fired electricity generation. Many of these coal plants are financed by billions of dollars in Rural Utility Service (RUS) debt.
This coal debt has created twin problems: (1) Every month, these rural member-owners are paying to cover debt service from outdated and uneconomic investments, and (2) these crippling debts are forcing RECs to hold onto uneconomic coal assets despite the availability of cheaper, cleaner renewable energy sources.
USDA can help address this challenge by supporting additional funding for the Rural Utility Service to forgive outstanding debt for rural electric cooperatives' coal-fired power plants in exchange for early retirement, replacement by clean energy and local reinvestment, and transitional assistance for workers and communities. These coal plants are becoming more and more of a drag on rural economies as clean energy rapidly becomes cheaper. This penalty is being accelerated as urban areas purchase less and less coal-fired power, leaving massive RUS service debt to be paid by rural customers alone.
Create a culture of anti-racism and promoting equity
Since the establishment of USDA, Black, Indigenous, and people of color (BIPOC) farmers have been discriminated against and left behind. In its planning and implementation for climate-smart agriculture, USDA must include BIPOC producers and reconcile past discrimination. Debt relief in the last stimulus could be expanded to farm debt through non-FSA channels and could use robust community outreach. There need to be avenues and alternative ways to apply for grants to increase accessibility to programs. USDA should improve their coordination with tribal councils to make sure they get opportunities to apply to programs. There needs to be genuine and sustained outreach from county programs.
---
---
Five Things Vilsack Must Do to Revive USDA as "the People's Department"
Right to Farm Laws Mean There's No Justice for People Hurt by Cafos
Co-Op Members Lead the Fight for Rural Clean Energy
---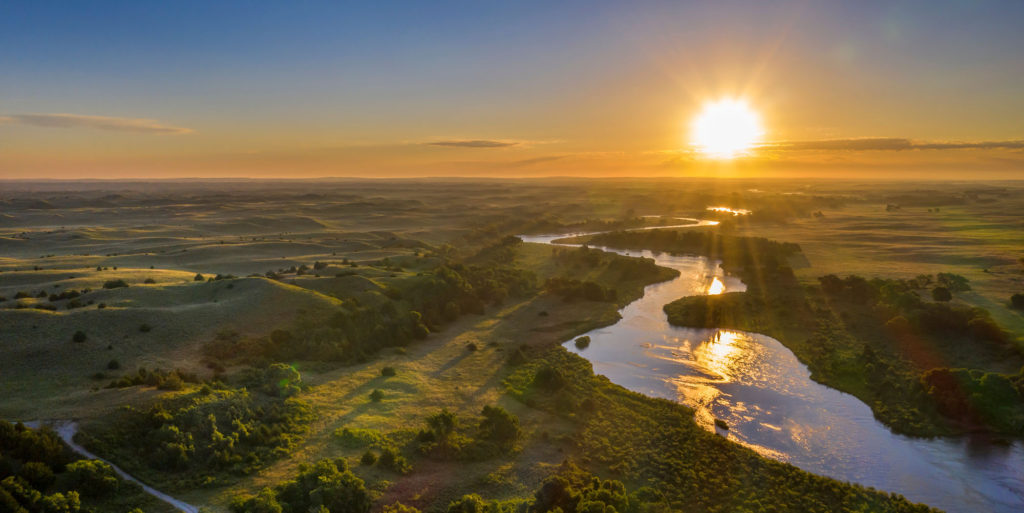 Yes, I want to help WORC elevate western voices and hold decision-makers accountable!