New newsletter available
The April issue of the Western Organizing Review features these articles and columns:
New WORC report reexamines capacity of rail system to ship more coal
The View from WORC – Chair Norm Cimon welcomes the Greater Oahe Action League, a new Dakota Rural Action chapter
Around the Region – News from the member groups
Members active in state legislatures
WNV registering voters at powwows
GAO cites flaws in coal leasing program
Not so fast on trade pact, a member commentary by Gilles Stockton
BLM looks at reducing natural gas emissions from oil & gas wells
Oil and gas roundup
ORA member keen on clean energy and sustainability
Opposition slows fast track and trade pacts
Series tackles climate change
Organizing Nuts and Bolts differentiates between campaigns and projects
Go here to read or download the Western Organizing Review.
Deputy Political Director wanted
WORC is looking to add a Deputy Political Director to the team. Make a difference this election season.
Organizer wanted in South Dakota
Dakota Rural Action is seeking the right individual to join our team. The Western South Dakota Organizer will get the opportunity to work with the staff and members of a fast growing grassroots organization whose work on local foods, landowner protection, civic engagement and leadership building are unique in South Dakota.
WORC offers grassroots leadership & organizing trainings this summer
Build a strong organization and winning issue campaigns.
Heavy Traffic Still Ahead
Heavy Traffic Still Ahead updates WORC's July 2012 report, Heavy Traffic Ahead, and reevaluates the anticipated increase in coal train traffic in light of the current proposals for new or expanded port facilities in the Pacific Northwest.
In addition, the update discusses the combined effects of oil trains traveling from North Dakota over the same routes.
The report also identifies impacts to communities along the transport route, consequences for existing rail users, including grainshippers and passenger service, and how coal export could affect rail corridors already near capacity.
Life in the booming Bakken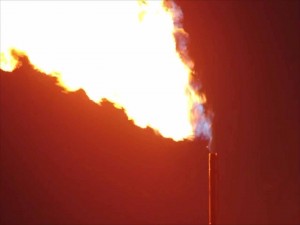 The Dakota Resource Council's new video, This Is Our Country: Living With the Wild West Oil Boom, depicts the group's work on the impacts of the Bakken oil boom.
With footage of the industrialization of the area, the film features farmers and ranchers like McKenzie County's Don Nelson, whose family has dealt with the mix of agriculture and oil issues since oil was first discovered in North Dakota in 1953.
Nelson, also a mineral owner, talks about the challenges of running a farm and ranch while dealing with oil pads, easements, pipelines, gas flares, and oil and saltwater spills.Nelson worries about the huge amount of fresh water used in fracking that leaves the hydrological cycle forever.
He said that if oil development isn't handled better, there won't be anything from his family farm and ranch to hand down to his children and grandchildren. He said, "We're being sacrificial lambs for the rest of the country."
You can view it here.
Watered Down Examines the Dangers to Water Quality from Oil and Gas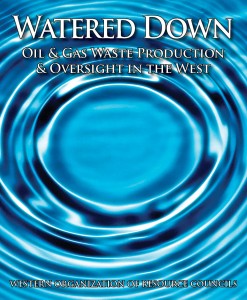 A new report by WORC shows how regulatory systems are failing to protect residents and communities from the harmful effects of oil and gas development.
Watered Down identifies and examines the dangers to water quality posed by oil and gas production in Colorado, Montana, North Dakota, and Wyoming.
Voices from the Bakken - Fighting Back
A snapshot of residents defending their water, land, communities, and families from the harmful effects of booming oil drilling in the Bakken region of northwest North Dakota.
Hydraulic Fracturing Photos
John Fenton and his
neigbors deal with the impacts of gas
drilling and hydraulic fracturing daily.
Click on Learn More to
view photographs.

Powder River member Audrey Malan gives thanks for local food and local producers in a High Plains News radio commentary.