WORC & member groups urge Senate to reject COOL repeal
A coalition of 142 rancher, farmer, rural, consumer, manufacturer, labor, faith and environmental groups from across the United States delivered a letter urging the Senate to reject both the effort to repeal the country of origin labeling (COOL) law and the so-called compromise to convert COOL into a voluntary labeling program for beef, pork and chicken.
Congress enacted COOL for beef, pork, chicken, goat, lamb, seafood and fresh and frozen fruits and vegetables in the 2002 and 2008 Farm Bills and expanded COOL to cover venison in the 2014 Farm Bill. Consumers overwhelmingly support these labels.
Rather than bow to pressure from the meatpacker lobby, the letter urges the Senate "to defend consumers' right to know where their food comes from and the ability of farmers and ranchers to proudly identify their livestock as born and raised in America.
WORC welcomes Fort Berthold POWER
On June 26, the Dakota Resource Council's newest affiliate, the Fort Berthold Protectors of Our Water & Earth Rights (POWER), held a kickoff meeting. The group formed to protect the land, air, and water from the rapid development of oil and gas drilling on the Fort Berthold Reservation in western North Dakota. The WORC network has grown to 40 local groups.
Coal royalty program needs reforms
Bob LeResche, Chair of WORC and Board Member of the Powder River Basin Resource Council, issued the following statement on the scheduling of listening sessions by the Department of Interior on the federal coal program:
"Federal coal management needs major reforms. The Department of the Interior has given away our public's coal at rock bottom prices for decades at an enormous cost to local, state, and federal taxpayers. These listening sessions must lead to increased federal coal royalties and other meaningful reforms, so the public gets its fair share."
Five sessions are set:
Washington, D.C., July 29, 2015
Billings, Mont., August 11, 2015
Gillette, Wyo., August 13, 2015
Denver, Colo., August 18, 2015
Farmington, N.M., August 20, 2015
Don't let coal companies rip us off
Montana Congressman Ryan Zinke has proposed an amendment to the House Interior Appropriations bill, HR 2822, that would prevent the Department of Interior from closing a loophole allowing coal companies to skip out on royalties owed for mining public coal.
Contact your Representative today to oppose this special interest give-away.
Protests filed on land use plan
WORC joined with the Powder River Basin Resource Council and the Northern Plains Resource Council to protest proposed land use plans for the Bureau of Land Management's Buffalo, Wyo., and Miles City, Mont. field offices.
Together, the RMPs would allow companies to apply for coal leases on 6.3 million acres overlying 78.5 billion tons of federal coal. While not all of that coal would be leased and mined, the BLM estimates that over the course of the plans companies looking to expand and start mining operations will likely apply for 10-13 billion tons of coal.
Will troubled coal industry shift reclamation costs to taxpayers?
A new report, Undermined Promise II, finds that coal companies have fallen far behind in reclaiming mines, and, with the coal industry on shaky financial ground, the public faces increasing liability for reclamation costs of more than $3 billion and damage to landscapes, wildlife and crucial water supplies.
The American public will be left to deal with the fallout as companies scramble to offset low prices and decreasing demand at home for coal by exporting their product to foreign markets.
The report was produced by WORC, the Natural Resources Defense Council, and the National Wildlife Federation.
The report, an executive summary and more information is available here.
WORC statement on WTO decision against country-of-origin labeling
Grass Range, Montana, rancher Gilles Stockton issued the following statement on behalf of the WORC upon the announcement May 18 that the World Trade Organization (WTO) has rejected the U.S. appeal of its earlier ruling that U.S. country-of-origin labels (COOL) discriminate against Canadian and Mexican livestock.
"When a popular, commonsense law like COOL is declared trade illegal by an anonymous tribunal of the World Trade Organization, you have to wonder what U.S. law is next.
"Today's WTO ruling on country-of-origin labels aims to prevent American consumers from knowing where their meat was born, raised, and processed. This is a sad day for consumer choice and the independent livestock producers of this country. As one neighbor put it: 'This is fraud, what do those meat packers have to hide?'
"When trade agreements like the North American Free Trade Agreement, commonly referred to as NAFTA, and the WTO undermine U.S. laws like COOL, it becomes very clear how the rights of citizens to govern themselves have been traded away. This WTO ruling shows the degree to which international corporations now control our economy and political process through undemocratic non-transparent trade agreements.
"If Congress 'fast tracks' the Trans-Pacific Partnership trade deal that is currently in negotiation, we will see even more actions by trans-national corporations to use the WTO to overturn democratically enacted laws like COOL.
"However, the process and the fight is not over. There is still time for a solution that gives American consumers the information they demand. We ask that Congress make no changes to COOL and let the full WTO dispute process play out. It's too soon for Congress to act. Canada's claim of damages has been shown to be non-existent by honest independent researchers. Congress and the Obama Administration should stand in solidarity with the American people, and independent cattle producers, and not back down."
WORC supports bill to reform federal coal program
Bob LeResche, Chair of WORC, released the following statement on the introduction of legislation by Senator Edward J. Markey (D-Mass.) to reform the federal coal program.
"A series of investigations have revealed that taxpayers are losing millions on the federal coal program. It is long-overdue for a complete overhaul. This bill would address the worst problems of the present program and policies. It would close loopholes, ensure a fair return to taxpayers and increase transparency. Most importantly, it would require the Department of the Interior to create a new coal leasing program for the 21st century that balances demand for coal with impacts on the environment and other resources.

"We greatly appreciate Senator Markey's decades-long commitment to ensuring the federal coal program receives appropriate oversight and review."
Go here for more information about the bill.
Big Coal should pay its fair share
The Department of Interior's (DOI) Office of Natural Resources Revenue (ONRR) has proposed a new rule to close a loophole in the way the DOI assesses royalties on federal coal.
The federal coal leasing program has been plagued by scandal since the 1980s. ONRR's findings and recommended changes are just the latest indictment of a deeply flawed program that is mismanaging taxpayer-owned resources and costing local, state and federal governments billions of dollars in potential revenue.
"American taxpayers own Federal coal and deserve to receive fair value when it is sold, especially as prices increase with overseas exports of our coal resources," said Bob LeResche of Clearmont, Wyo., Chair of the Western Organization of Resource Councils, a seven-state network of organizations that has long advocated for reform of the federal coal leasing program to better protect taxpayers. "Royalties are NOT taxes, but part of the sales price of America's coal to the industry. We support the Department of Interior's efforts to close loopholes and streamline policies to ensure the public treasury receives a fair return when federal coal is mined and sold."
New radio special examines coal
WORC's radio project, High Plains News, just released a new special program, MOVING ON, BUT NO WAY GONE: Coal in America.
In this sound-rich, half-hour special from High Plains News - produced in association with Mountain West Voices, West Virginia Public Radio and Allegheny Front - we look at the present and future of coal in America.
You can listen to the program here.
WORC statement on reform of oil and gas regulations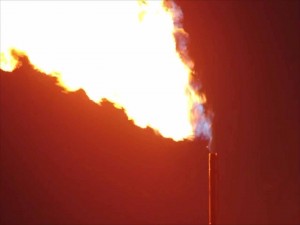 The Bureau of Land Management announced April 17 that it will seek public comment on potential updates to BLM rules on oil and gas royalty rates, rental payments, lease sale minimum bids, civil penalty caps and financial assurances.
This is an important announcement because the federal royalty rate for onshore oil and gas wells has remained unchanged since the 1920s. In addition, it is also a major moment in the push to increase bonds for federal oil and gas wells, which have been insufficiently bonded for decades.
In response to the BLM's announcement, WORC Chair Bob LeResche issued the following statement:
"BLM proposes to address several important provisions that are intended to ensure that taxpayers receive a fair return for federal oil and gas leases, and to ensure that federal sites are reclaimed and returned to other uses. These updates are long overdue and we hope BLM moves quickly to put new rules in place.
"The federal onshore oil and gas royalty rate is lower than those of many western states, including Wyoming. There's no question that an increase is needed to ensure that taxpayers receive a fair return for federally owned oil and gas.
"Wyoming's Powder River Basin is a great example of why it's so important for BLM to update its reclamation bonding requirements. The state has thousands of orphaned wells and unreclaimed sites. Companies have literally disappeared, closing up shop in the middle of the night, leaving taxpayers liable for reclamation costs and landowners stuck with dangerous, contaminated industrial sites on their land. BLM's current bond amounts — just $25,000 for all of a company's wells in a state or $150,000 for all of its wells nationwide — have not been updated for over 50 years and are far too low."
Western Native Voice & Idaho Organization of Resource Councils affiliate with WORC
On Dec. 6, the WORC Board of Directors voted unanimously to accept applications for membership by Western Native Voice and the Idaho Organization of Resource Councils.
"We are pleased to welcome these two groups into the WORC," said Norm Cimon, outgoing Chair of WORC. "The Idaho Organization of Resource Councils hosts an emerging grassroots base in Idaho, while Western Native Voice extends our engagement with Native Americans communities throughout Montana. Both groups strengthen our regional network and our ability to impact local, state, and national policy decisions."
Voices from the Bakken - Fighting Back
A snapshot of residents defending their water, land, communities, and families from the harmful effects of booming oil drilling in the Bakken region of northwest North Dakota.
Hydraulic Fracturing Photos
John Fenton and his
neigbors deal with the impacts of gas
drilling and hydraulic fracturing daily.
Click on Learn More to
view photographs.

Powder River member Audrey Malan gives thanks for local food and local producers in a High Plains News radio commentary.