Farmer, Rancher & Consumer Groups Celebrate New "COOL" Thanksgiving as Improved Food Labels Take Effect
Following the recent implementation of new country-of-origin labels (COOL) for meat and poultry products, 15 farmer, rancher and consumer groups issued the following statement:
"As families settle in to celebrate Thanksgiving, it will have a renewed all-American emphasis as a result of the new country-of-origin labels for meat and poultry products that went into effect this week. The commonsense labels provide clearer, more transparent and more accurate information to let consumers know where their food comes from for Thanksgiving.
"The new labels distinguish where livestock were born, raised and processed. Although the overwhelming majority of Americans support these new labels, the meat industry is secretly attacking the sensible COOL labels in the 2013 Farm Bill negotiations, contending that knowing where your food comes from is somehow a barrier to trade. The new labels address concerns at the World Trade Organization by ensuring that consumers have access to clear and accurate information that lets them know the source of their food.
"On this Thanksgiving, celebrate U.S. farmers and ranchers by eating a meal raised right here in America—brought to you by the farmer, rancher and consumer groups that advocated for country-of-origin labeling."
The organizations represented above include Coalition for a Prosperous America, Consumer Federation of America, Farm and Ranch Freedom Alliance, Food & Water Watch, Institute for Agriculture and Trade Policy, National Consumers League, National Family Farm Coalition, National Farmers Union, Powder River Basin Resource Council, Public Citizen, Oregon Rural Action, Ranchers-Cattlemen Action Legal Fund, U.S. Cattlemen's Association, Western Colorado Congress, and Western Organization of Resource Councils.
Congress, be COOL!
Urge Congress to keep Country-Of-Origin Labels for American consumers and producers. Take action here.
Watered Down Examines the Dangers to Water Quality from Oil and Gas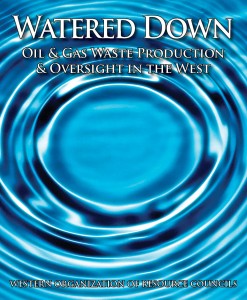 A new report by WORC shows how regulatory systems are failing to protect residents and communities from the harmful effects of oil and gas development.
Watered Down identifies and examines the dangers to water quality posed by oil and gas production in Colorado, Montana, North Dakota, and Wyoming.
Let's make sure Congress doesn't shut down wind energy
Last year, wind energy was the top source of new U.S. electricity generation for the first time, providing clean, secure, homegrown energy and tens of thousands of good jobs.
This growth is in jeopardy, however, if Congress does not extend the Wind Production Tax Credit by Dec. 31.
Send a message urging your Senators to extend the Wind Production Tax Credit.
Western Native Voice seeks Executive Director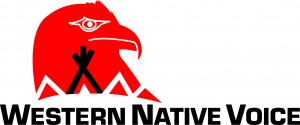 Western Native Voice advances Native American empowerment through voter registration and civic participation and promote progressive policies that improve the health and well-being of Native Americans. WNV is seeking an Executive Director to manage operations and coordinate strategic planning. More information is available on the WNV website.
Support residents of Pavillion, Dimock, and Parker County
Add your name to petition urging President Obama and the Environmental Protection Agency to reopen investigations of water contamination by fracking.
Voices from the Bakken - Fighting Back
A snapshot of residents defending their water, land, communities, and families from the harmful effects of booming oil drilling in the Bakken region of northwest North Dakota.
Hydraulic Fracturing Photos
John Fenton and his
neigbors deal with the impacts of gas
drilling and hydraulic fracturing daily.
Click on Learn More to
view photographs.

Powder River member Audrey Malan gives thanks for local food and local producers in a High Plains News radio commentary.