Take Action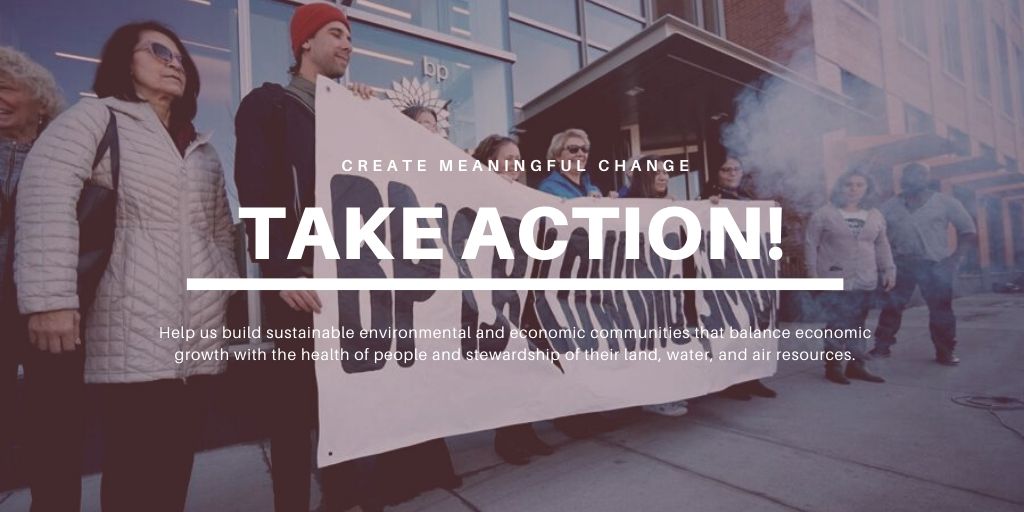 Never miss an opportunity to make the west even better: receive our action alerts.
---
Just Label It! Contact your Senator to support MCOOL!
The American Beef Labeling Act (S.2716) will bring back mandatory Country-of-Origin Labeling (MCOOL) for beef. This legislation will help to subject beef packers' control over the beef supply chain to competitive market forces. MCOOL will empower consumers to exercise choice in the grocery store by informing them of whether they are purchasing domestic beef or beef that is wholly or partially imported.
Market research indicates that America's consumers are willing to pay more for beef harvested from cattle exclusively born and raised in the United States, and S.2716 will enable the domestic cattle and beef supply chains to be more responsive to changes in consumer demand.
MCOOL is good for meat processing workers and will stem the loss of good-paying jobs in the beef sector. Shrinking U.S. cattle harvests continue to eliminate middle class jobs within the U.S. beef sector. Without MCOOL, thousands of workers in the U.S. food industry will suffer from job losses, and a lowering of labor standards.
---
Join us in the movement for fair and competitive markets
As you might be aware, multinational corporations have an increasingly concentrated control over our agriculture and food system. This lack of competition leads to higher prices at the grocery store, lower wages for workers, and unfair prices for farmers and ranchers. The good news is that we have an opportunity to do something about it.
In July, the Biden administration issued an Executive Order "Promoting Competition in the American Economy." The Order includes directing USDA to issue new rules under the Packers & Stockyards Act, defining what meat can bear the "Product of USA" label, and increasing opportunities for farmers to access fair markets. As we prepare for these rulemakings to come out, we'd like to hear what you'd demand USDA do to ensure competitive markets. Click the button to take our survey.
---
Tell Congress to pass the Build Back Better Act
Demand that our leaders in DC commit to this historic investment in our future. The Build Back Better Act will provide $555 Billion into the effort to address the climate crisis, expand renewable energy, and implement fiscal reforms to hold the fossil fuel industry accountable. Tell the Senate to pass the Build Back Better Act without delay.
Closed
---
Take action to ensure fair oil and gas rules
Congress is poised to make a massive investment in our country. Within the 'Build Back Better Plan,' a set of common-sense reforms to our federal oil and gas leasing system have the potential to make sure our publicly owned oil and gas is managed for our benefit, not for the pocketbooks of oil company CEO's.
Closed
---
Tell EPA to protect us from methane pollution!
Methane is an 86x more powerful greenhouse gas than carbon dioxide. And the oil and gas industry's methane and other air pollution are fueling the climate crisis and threatening the health and safety of our communities. EPA has the authority, and oil and gas companies have the tools and technology, to cut methane pollution 65% below 2012 levels by 2025. But, of course, industry has pushed them towards much weaker rules — which is why your voice is important to counter their lobbyists.
Protect your community from methane pollution. Demand that the EPA enact a strict methane rule to cut methane pollution 65% by 2025.
Closed
---
Tell Biden: we support environmental protections
The Biden Administration's Council on Environmental Quality (CEQ) has issued a proposed rule as the first step in a two-phase rulemaking process to reverse NEPA rollbacks. Phase 1 is a limited rulemaking to restore some key NEPA protections. Phase 2 is intended to be a more comprehensive rule to address additional key concerns like ensuring strong public participation. Right now during Phase 1, we want to send a strong message that CEQ must move swiftly to fully restore critical NEPA protections – for public input, scientific integrity, and the consideration of climate, public health, and environmental impacts.
Help restore NEPA. Tell CEQ we support their proposed rule.
Closed
---
Tell Interior to Reform the Federal Coal Program and Protect Our Climate
WORC members have worked for decades to ensure that taxpayers, landowners, and those of us who live downstream are protected from the harmful effects of mining coal owned by the federal government.
Today, as the world reckons with the worst effects of climate change, the Department of the Interior is once again asking us for help in reforming a program that accounts for the single greatest source of greenhouse gas emissions in the country: publicly-owned coal.
Action closed
---
Tell the EPA to use the Clean Air Act to cut methane pollution
The US Environmental Protection Agency (EPA) is finally revisiting one of the largest contributors to climate change – methane air pollution from the oil and gas industry. They hosted three listening sessions in June 2021, and are requesting community and stakeholder input on an upcoming EPA methane rule that would restore reasonable regulation of oil and gas companies' methane pollution.
Methane is a powerful greenhouse gas more than 80 times more potent than carbon dioxide over a 20 year period. Due to its short lifetime in the atmosphere, quick action now has the ability to curb the global rate of warming by 30%, lessening overall warming by one-quarter of a degree Celsius by 2050.
Protect your community from methane pollution. Demand that the EPA enact a strict methane rule to cut methane pollution 65% by 2025.
Action Closed
---
Urge Congress to restore common-sense methane waste safeguards today!
Four years ago, our members across the West hit the phones and organized to stop the rollback of common-sense air pollution standards for new oil and gas wells in a newly elected Republican Senate–and won, handing the Trump Administration their first defeat in Congress. Without the support of Congress, it took the Trump EPA years to roll back the requirement that oil and gas companies limit their methane pollution.
Fortunately now, with one simple vote, this Congress can get regulation of methane emissions from the oil and gas industry back on track. A pair of resolutions pending before the House and the Senate will, if approved, rescind damaging policies adopted by the previous administration, restore pollution protections, and clear the way for EPA to adopt next-generation standards for all oil and gas operations.
Closed
---
TELL YOUR SENATOR—SUPPORT REPRESENTATIVE HAALAND'S NOMINATION!
"Representative Haaland's leadership could not be more timely and necessary."
In this closely divided Senate, every voice of support counts. Reach out to your senator asking them to support Representative Debra Haaland to become the next secretary of the interior.
Members of Congress across the West support their colleague, Representative Debra Haaland, leading the Department of the Interior. But our opposition, which wants to see another oil and gas lobbyist lead the department, is starting to organize against us. Your Senator needs to hear your support before Representative Haaland's nomination is heard this month!
Tell your senator to support Representative Haaland's Nomination to Secretary of the Interior!
Closed
---
TELL YOUR SENATOR: CREATE JOBS AND CLEAN UP ORPHANED OIL AND GAS WELLS NOW
Companies should pay to clean up their oil and gas operations, NOT taxpayers or landowners. With oil and gas demand falling dramatically during the pandemic, thousands of oil and gas wells are being idled, and not all operators are able to properly plug and reclaim them. In many cases, operators are going bankrupt and leaving behind newly orphaned wells with insufficient funds for plugging and reclamation, costing workers their jobs and shifting the clean-up costs to taxpayers. Energy experts have estimated that a major federal cleanup program could create more than 120,000 jobs, putting skilled workers in mostly rural areas back to work quickly.
Take action: Tell your senator to create jobs and reclaim wells!
Closed
---
DEFEND CLEAN ENERGY AND BUILD A MORE RESILIENT, JUST FUTURE FOR ALL!
Transitioning to clean energy is one of the most promising cornerstones of an economic recovery that benefits all people and our planet. Clean energy industries (solar, wind, geothermal, energy efficiency, and storage) employ more people than fossil fuel industries and, with the right support, are poised to create even more jobs that can be done in a world of social distancing.
Take action: Click here to speak out on this critical issue.
Closed
---
Defend clean energy and tell FERC not to kill net metering
The clean and renewable energy revolution is well underway, but an anti-clean-energy group is pushing a major rule change at the federal level that would threaten affordable clean energy in every state. Solar developments in the West depend heavily on allowing homeowners to sell their excess clean energy to their neighbors at a fair price. If successful, this proposal would eliminate the pricing structure that has made solar affordable in our region.
Take action: Tell FERC to deny the petition now!
Closed
---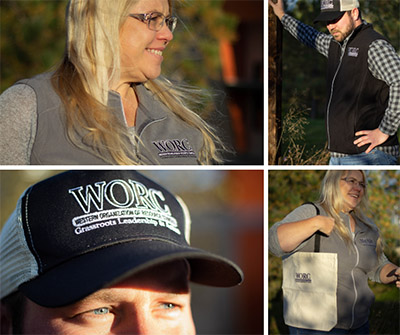 Look and feel great while supporting your favorite grassroots organization with WORC gear!