Homegrown Prosperity from the Bottom Up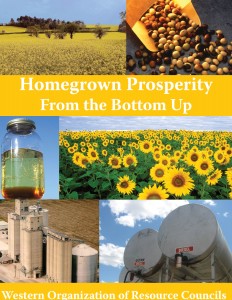 A new report by WORC presents policy-makers and prospective producers with information on small and community-scale biodiesel production.
Homegrown Prosperity from the Bottom Up looks at the biodiesel industry as it is emerging in the rural economies across the region. It examines the experiences of farmers and local entrepreneurs in their public and private partnerships to start a new industry, and it assesses the potential contributions of this new economic engine to rural income and jobs.
This report presents six case studies on the economic potential, legal and systemic issues, sustainability, and available technical assistance and financial resources.