What is homegrown prosperity?
On September 10, I had the opportunity to participate in a conversation about how we can build stronger local economies, and would like to share with you some of the most promising solutions.
The Homegrown Prosperity Conference, hosted by Northern Plains Resource Council, brought together more than 70 rural, urban, and native people to explore how we can build a more diverse, resilient and homegrown economy that creates prosperity for all Montanans.
In this more vibrant economy, rural people and young people can find work in the place they call home. Main Street businesses succeed, money recirculates to local people, and our jobs and prosperity stay rooted in place.
Why is this conversation needed now?
The time is now. Our city is growing; our state is growing. How do we position ourselves to be competitive so that we can best perform in our great, Rocky Mountain region?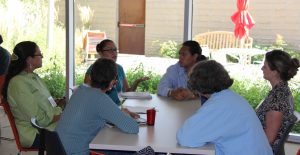 We do that by building and supporting a strong base that is poised and ready to compete. We do that by supporting businesses that, through their contribution and hard work, have invested so much in our community. We do that by investing in infrastructure and our schools, and in partnership with higher education so that we prepare our students to be the work force of the future, a work force that dreams of a place like Billings, Montana, where life is not perfect but good, very good. A place of opportunity, where small business thrives, where art and culture flourish, where education and healthcare are second to none, where urban amenities and agriculture alike are valued and are a source of great pride.
We have these conversations so that we can join together and realize the strength that we have together, as citizens, who need to be driving conversations, challenging the "way it's always been done" and who vote with their feet in support of their community by supporting our local, shared economy.
What can you do to support the Billings economy?
Support local businesses. The economy can feel like something nebulous and distant that we can't effect. We have to remember that we ARE the economy. Where you spend your money counts. While I am a champion of downtown, there are many local businesses throughout Billings and all of them are critical to our economic vitality.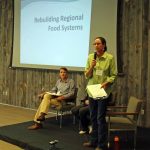 Independent businesses are the backbone of this nation. They are job creators, far outpacing their box-store and online competitors because they invest in our local accountants and bookkeepers, our local graphics designers, printers, our farmers and ranchers. They donate to your little league, your church bazaar and your homeless shelter. They are part of this wonderful cycle of abundance that continues as long as we support it.
Are you a local business owner? Make your dollar work for you by sourcing from other local businesses as much as possible. It might not always be possible, but keeping as many as your dollars local ensures that your dollars will circulate to local people and help our jobs and prosperity stay rooted in place.
Emphasize place-making. What is the difference between simply living in a city and loving the place you live? How do we recruit talent to local businesses and keep them here? The key is place-making, transforming public spaces into vital places that are welcoming, healthy, interactive, and safe.
A study by the Knight Foundation found that connection to place is the leading indicator in whether places experience prosperity. People who love their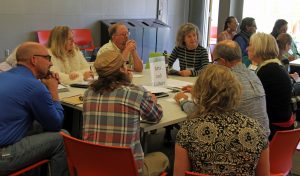 place are more likely to vote, volunteer, donate to charity, and pay taxes. And young people want to move to communities that offer a unique experience, shorter commute times, and vibrant, dense, walkable neighborhoods.
We have made immense strides in place-making in downtown Billings—from our defining element, Skypoint, and our streetscapes filled with public art, to our thriving Alive After Five concert series and many other events that bring the community together, that entertain, and that stimulate the downtown economy while showcasing the richness of the historical and cultural amenities of our city center. Prioritizing community spaces and natural places that make us love Billings just makes sense to who we are now, and how we want to live in the future.
Increase energy efficiency in buildings. One way we can save money and make local businesses more profitable is to reduce the amount spent monthly on utilities. The least-cost energy is the energy we don't use. We can reduce energy use by increasing the efficiency of old historic buildings and large industrial facilities.
Let's look at innovative financing mechanisms like Property Assessed Clean Energy (PACE), used in many states across the nation, to finance 100% of the up-front costs of energy efficiency, renewable energy, and water conservation upgrades to homes and businesses. By enabling this financing method in the state of Montana, we can help our local homeowners and businesses (who choose to participate) save money and create local jobs at the same time.
Local businesses can also work with our partners in the energy sector, like NorthWestern Energy, who offer things like Commercial Energy Assessments, audits that can translate to better efficiencies and dollars saved. And local businesses can do that right now.
Where you bank is really important. Let's not forget, where you invest your money matters. We are very lucky in Billings to have large and small banks as well as credit unions. Do you know your banker? Does your bank support small business? If you don't know, you should. Does your bank contribute to the local economy by serving the broader goals of your community, your schools, your non-profits? Our banks and credit unions are an integral link in our local economy. Make sure that your dollars aren't leaving the community, but rather are staying here to bolster the good people and good work of this community.
Focus on inclusivity. As we invest in our city and try to manage growth, one challenge is ensuring everyone feels welcome to make it "their place." We have to think about the impact of revitalization to people that live nearby, including rising property values and gentrification. We have to ask, what is the economic solution to keep people in their homes and neighborhoods as they are being revitalized, rather than displacement?
One way we can ensure inclusivity is by welcoming everyone to the table and giving them a voice in the future of the community, something the Downtown Billings Alliance is committed to. When we develop and build "place," we have to keep social equity in mind, when it comes to housing, new retail, jobs, mobility and education, assuring that there are affordable options and that they are accessible to all.
The Homegrown Prosperity Conference was a great start to a conversation that we need to continue, and you can learn more at www.northernplains.org/homegrown-prosperity-conference/. There is much work to do, together, and much reward for the effort. Join me in celebrating and supporting our community as we head into this holiday season.
Lisa K. Harmon is Executive Director of the Downtown Billings Alliance, which incorporates the Downtown Billings Alliance, Downtown Business Improvement District, and Downtown Business Partnership.