WORC seeks interns in Billings and DC
Dive into public policy decisions and learn about community organizing and advocacy. More information is available here.
A little 2-4D with your corn flakes?
The U.S. Department of Agriculture has taken a big step toward approving new, more dangerous corn and soybean seeds, genetically engineered to withstand toxic 2,4-D herbicide.
Urge USDA to keep these seeds off the market and out of our backyards and grocery stores.
Comments due Tuesday, March 11. Send a message on WORC's Action Page.
Heavy Traffic Still Ahead
Heavy Traffic Still Ahead updates WORC's July 2012 report, Heavy Traffic Ahead, and reevaluates the anticipated increase in coal train traffic in light of the current proposals for new or expanded port facilities in the Pacific Northwest.
In addition, the update discusses the combined effects of oil trains traveling from North Dakota over the same routes.
The report also identifies impacts to communities along the transport route, consequences for existing rail users, including grainshippers and passenger service, and how coal export could affect rail corridors already near capacity.
Senator wants review of coal leasing program
Senate Energy and Natural Resources Chair Ron Wyden, of Oregon, sent a letter to Department of Interior Secretary Sally Jewell calling for further review of problems with the federal coal program that stretch back to the 1980s.
In addition, Wyden said DOI appears to have repeatedly shortchanged taxpayers by underestimating the volume of coal contained in reserves leased to the coal companies.
Read letter.
WORC applauds 'hands off' of COOL & livestock provisions in Farm Bill
WORC praised Congress for excluding provisions in the House Farm Bill that would have rolled back the country-of origin labeling (COOL) program and limited the authority of the U.S. Department of Agriculture (USDA) to address fraudulent, deceptive and retaliatory business practices of meatpackers.
Read statement.
GAO review says coal policy lacks competition, rigor, oversight & transparency
A new report by the Government Accountability Office identifies major problems with the federal coal leasing program: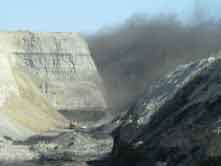 Competition for coal leases is still lacking.
The Department of Interior lacks rigor and oversight in determining the fair market value of federal coal leases.
Interior is not fully considering the potential of coal exports despite market changes.
Interior is providing limited information to the public.
Statements by WORC, Powder River Basin Resource Council and Northern Plains Resource Council.
New York Times article, Government Said to Undervalue Coal Leases.
COAL LEASING: BLM Could Enhance Appraisal Process, More Explicitly Consider Coal Exports, and Provide More Public Information

Summary provided by Sen. Edward Markey.
Sen. Markey's news release; Markey: Report on Public Coal Leasing Shows Taxpayers Losing Money

Letter from Sen. Markey to DOI on problems to fix before new federal coal lease sales.
Life in the booming Bakken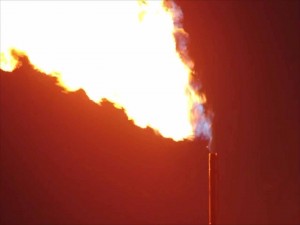 The Dakota Resource Council's new video, This Is Our Country: Living With the Wild West Oil Boom, depicts the group's work on the impacts of the Bakken oil boom.
With footage of the industrialization of the area, the film features farmers and ranchers like McKenzie County's Don Nelson, whose family has dealt with the mix of agriculture and oil issues since oil was first discovered in North Dakota in 1953.
Nelson, also a mineral owner, talks about the challenges of running a farm and ranch while dealing with oil pads, easements, pipelines, gas flares, and oil and saltwater spills.Nelson worries about the huge amount of fresh water used in fracking that leaves the hydrological cycle forever.
He said that if oil development isn't handled better, there won't be anything from his family farm and ranch to hand down to his children and grandchildren. He said, "We're being sacrificial lambs for the rest of the country."
You can view it here.
Slow down on Fast Track and TPP
The Obama administration has been quietly negotiating the Trans-Pacific Partnership (TPP) trade agreement with a dozen nations behind closed doors for four years.
Congressional leaders marked recently the anniversary by signing off on a backroom "Fast Track" plan that would set up special rules to push the secret TPP trade deal through Congress in January. Under Fast Track, the White House can put the trade agreement before Congress for an up-or-down vote with limited debate and no amendments, making it very hard to stop.
Tell Congress to oppose Fast Track legislation and demand that TPP texts be made public.
Watered Down Examines the Dangers to Water Quality from Oil and Gas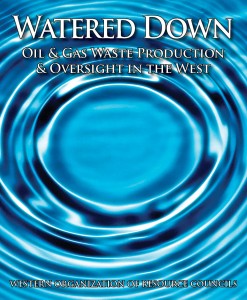 A new report by WORC shows how regulatory systems are failing to protect residents and communities from the harmful effects of oil and gas development.
Watered Down identifies and examines the dangers to water quality posed by oil and gas production in Colorado, Montana, North Dakota, and Wyoming.
Support residents of Pavillion, Dimock, and Parker County
Add your name to petition urging President Obama and the Environmental Protection Agency to reopen investigations of water contamination by fracking.
Voices from the Bakken - Fighting Back
A snapshot of residents defending their water, land, communities, and families from the harmful effects of booming oil drilling in the Bakken region of northwest North Dakota.
Hydraulic Fracturing Photos
John Fenton and his
neigbors deal with the impacts of gas
drilling and hydraulic fracturing daily.
Click on Learn More to
view photographs.

Powder River member Audrey Malan gives thanks for local food and local producers in a High Plains News radio commentary.