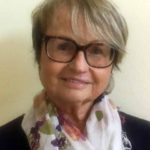 Interior Secretary Ryan Zinke is showing his lack of concern for the well-being of Montanans.
He is seeing to it that the oil and gas industry still has a free pass to pollute methane and other dangerous gases straight into our air.
Zinke's Bureau of Land Management (BLM) is replacing and repealing protections that would have changed that. Same goes for the Environmental Protection Agency (EPA).
The oil and gas industry releases millions of metric tons of methane, the main component of natural gas, into our air every year. Some of these releases are deliberate, and some are caused simply by leaky pipes and valves. And these releases include other dangerous pollutants, like volatile organic compounds and cancer-causing toxics like benzene.
Together, those gases react to form ozone smog. There's a powerful body of scientific research on the ways ozone smog affects the health of children, seniors, and other vulnerable populations.
Examples? Children miss 500,000 days of school nationally from oil and gas-linked ozone smog. American children experience more than 750,000 summertime asthma attacks as a result of ozone smog driven by oil and gas pollution. More than 9 million Americans face an increased risk of cancer because they live close to oil and gas facilities, and inhale their toxic pollution.
Pregnant women face particular risks. A recent study out of Colorado found that babies whose mothers lived near natural gas sites had more congenital heart defects and neural tube defects.
Westerners deserve better than this. Inhaling methane and other natural gas pollutants directly harms our health, and threatens our future. And we pay the resulting health care expenses.
BLM protections created in 2016 would have limited methane pollution. By the BLM's own estimations, the rules would have required the capture of $330 million dollars' worth of taxpayer-owned natural gas each year.
These protections codified practices and technologies that are already commonplace within the industry. In other words, the BLM didn't crack down on industry with "burdensome" regulations. They just required all companies to do what many companies are doing—using good practices to limit waste.
But Ryan Zinke is seeing to it that these smart and common-sense protections never take effect. Instead, the agency is replacing them with new standards, released just this February. By all accounts, these replacement standards are a sham—a mere shadow of the original protections, with none of the same benefits provided to people.
Over at the EPA, it's a similar story. The EPA's methane protections have been "stayed"—stopped from going into effect—and are due for replacement in a few short weeks.
Both the BLM and EPA are spending more of our taxes studying and reviewing something they've already studied. It's a big song-and-dance designed to shirk their duties to taxpayers, and appease the oil and gas industry lobby.
Perhaps worst of all, Ryan Zinke is trying to ram this rollback through without giving the public much of a chance to react. The BLM is giving the public a very small window—60 days—to read the rules and offer public comment.
Ryan Zinke has lost sight of the fact that padding the industry's profit margin isn't his job. The health of Westerners who live near oil and gas production is at stake, and our kids deserve better.
Join me in reminding Zinke that he has a responsibility to us, the people of the United States, and that our voices deserve to be heard in this murky bureaucratic process, by demanding he hold a public hearing in the West—not just in Washington, DC.
Julie Holzer is an active member of Northern Plains Resource Council and
Carbon County Resource Council. She lives in Red Lodge.
Send your comments to BLM
The BLM has proposed to replace protections reducing venting, leaking, and flaring of taxpayer-owned natural gas.
The agency's analysis shows this proposal would cost Americans more than $1 billion in wasted natural gas and pollution.
You can send in your comments on WORC's Action page.
Read more stories about oil and gas here.
Sign up for WORC blogs