WORC Education Project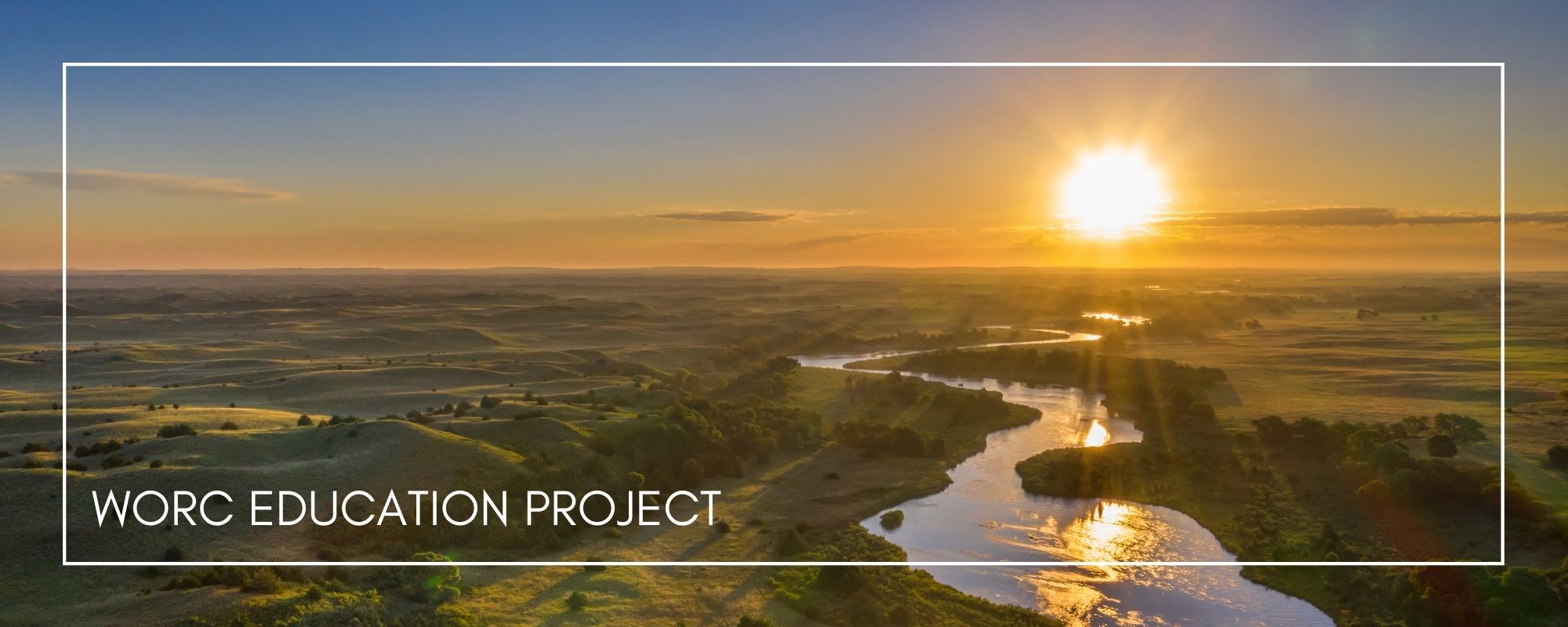 About the WORC Education Project
The WORC Education Project seeks to achieve a democratic, sustainable and just society through community action. The WORC Education Project is creating long-term social change by building a grassroots base of skilled citizens directly involved in working for stewardship and conservation of land, water and natural resources, economic and social justice for rural communities and empowering local citizens to participate in civic life
Founded in 1989, the WORC Education Project is a 501 (c)(3) corporation that supports the charitable and educational activities of WORC, the Western Organization of Resource Councils.
WORC is a network of eight state organizations that includes 18,435 members and 39 local chapters. The WORC Education Project has a grant agreement with WORC to undertake strategic research and analysis, public education, leadership and staff development (within the limits of the Project's tax-exempt status).
WORC Education Project Board
Christina Stucker-Gassi – Christina received her B.S. in Environmental Studies from the College of Idaho, where she focused in Political Economy and Conservation Biology. Christina advocates science-based policy that sustains economic growth. Her policy interests are agriculture, food, and natural resources.
Mary Fitzpatrick – Mary is a past board chair of the Northern Plains Resource Council who currently serves on Northern Plains' Organization and Finance Task Force and Clean Energy Task Force. She is active in air quality issues, facilitated corporate workshops, and served on several issue task forces. Mary is a retired mental health and addiction counselor who lives in Billings.
Stacy Page – Stacy is a recently retired regulator with the Wyoming Department of Environmental Quality with expertise is in coal mine permitting and reclamation. Stacy worked for over 20 years as a vegetation and reclamation specialist, regulating coal mine permitting and reclamation in Wyoming's Powder River Basin.
Mitch Wolgamott – Mitch was born and raised in rural SW Oregon and now lives in rural NE Oregon. He has degrees in zoology and biology and worked in the private sector, non-profit sector, and 26 years in public service with the Oregon Department of Environmental Quality ending as administrator of DEQ's Eastern Region. Mitch and his wife, Sue Orlaske, now tend 10 acres of timber on the slope of Mt. Emily outside of La Grande, Oregon.
Nancy Hartenhoff-Crooks – Nancy has been a member of Dakota Rural Action for close to twenty years. She is currently co-chair of the DRA Small Farms committee. Nancy and her husband live on a small acreage on the edge of Toronto, SD. Nancy is currently the coordinator of disability services at South Dakota State University.
Linda Weiss – Linda lives in Belfield, North Dakota, where she is a volunteer Emergency Medical Technician. A former Chair of DRC, she is active in DRC's campaigns on agriculture and oil and gas issues.
Andreya Krieves – Andreya's professional background is in secondary education, having taught middle and high school in Colorado, Texas, and New York. She is active in community campaigns in Grand Junction, Colorado, recently serving as Chair for a local Community Center Campaign and as volunteer coordinator for a recent school bond campaign. She enjoys volunteering in her children's classrooms, and teaches yoga on the side. Andreya is an avid runner and skier and enjoys exploring the outdoors with her husband and two young boys.
Pat Smith – Pat holds an undergraduate degree in history and political science and a juris doctor degree from the University of Montana. His law practice specialized in Indian law where he represented Indian tribes for 31 years. In 2013, he was appointed by Montana Governor Steve Bullock to the Northwest Power and Conservation Council, and also to represent Montana on the Columbia River Treaty's Sovereign Review Team. He is an enrolled member of the Assiniboine Tribe on the Fort Peck Indian Reservation, where his family has operated a wheat farm. He and his wife Michelle live near Missoula, Montana.