PRESS RELEASE: Family Ranchers, Farmers, and Consumers Urge Biden to Enforce Exec. Order Promoting Competition
For immediate release: February 6, 2023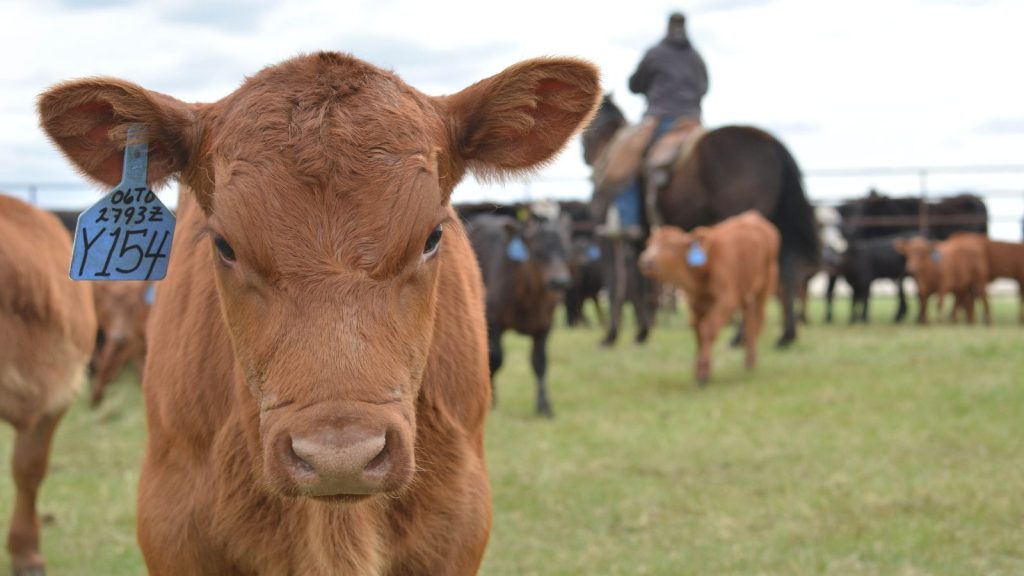 WASHINGTON, D.C. (February 6, 2023) — Today, 2,000 family farmers, ranchers, and rural and urban consumers, supported by the Missouri Rural Crisis Center, Western Organization of Resource Councils, Dakota Rural Action and the Northern Plains Resource Council, delivered a petition calling on President Biden to deliver on his promise to tackle extreme levels of corporate consolidation, boost competition, and put the interests of America's farmers, consumers, workers, small businesses and our local economies before corporate control, extraction and greed.
"Family farmers are, yet again, facing a challenging economic situation this year, largely due to unfair and monopolized markets created by undue corporate control of our laws, rules and democratic process," said Rhonda Perry, Executive Director of the Missouri Crisis Center and a fifth-generation livestock and grain farmer. "President Biden's Executive Order aimed at increasing competition across all sectors of the economy is a long time coming and a step in the right direction to address a number of our long-term problems. Now, our job is to make sure his administration follows through."
Today's petition from farmers and allies urges the Biden administration to enact and enforce rules under the Packers and Stockyards Act to stop corporations from using discriminatory practices against family farm livestock producers. It also demands the Biden administration work with Congress to reinstate mandatory Country of Origin Labeling (COOL) for meat and poultry, and dairy products.
"Unchecked corporate power leaves farmers like me getting paid less and consumers paying more, while the corporations in the middle are making billions," said Darvin Bentlage, a fourth-generation cattle and grain farmer in Southwest Missouri and Missouri Rural Crisis Center member. "Our antitrust laws need to be strengthened and vigorously enforced to break up this corporate stranglehold and give independent family farmers an opportunity to make an actual profit for what we produce. This change needs to happen to keep farmers like me in business, and to ensure that there is a next generation of independent family farmers."
"Livestock producers and their families work all year taking care of cows and calves. It's a 365 day a year job with a great deal of risk. When we sell calves, which happens once a year, we're lucky to break even. At the same time the packers are recording record profits quarter after quarter. President Biden and Secretary Vilsack need to take action now to help make livestock production profitable,"said Nick Nemec, a farmer and livestock producer from Holabird, SD and member of Dakota Rural Action.
"One hundred and two years ago Woodrow Wilson understood that farmers and ranchers needed and deserved the ability to sell the food they raised in open competitive markets. He had the courage to deliver. Once again, monopolies are preying upon and destroying family agriculture. We are submitting this petition to demand that President Biden fulfill this century-long promise, enforce the Packers and Stockyards act and restore fairness and competition in livestock markets." Said Gilles Stockton a rancher from Grass Range Montana, and member of Northern Plains Resource Council
###
Missouri Rural Crisis Center (MRCC) is a statewide farm and rural membership organization founded in 1985 with over 5600 member families. Our mission is to preserve family farms, promote stewardship of the land and environmental integrity and strive for economic and social justice by building unity and mutual understanding among diverse groups, both rural and urban.
The Western Organization of Resource Councils (WORC) is a network of nine grassroots organizations in seven Western states with 15,000 members, many of them ranchers and farmers committed to common-sense reform in agriculture, oil and gas development, coal mine reclamation, and rural economic development. Headquartered in Billings, Mont., WORC also has offices in Colorado and Washington, D.C.