Colstrip's transmission infrastructure and skilled workforce give the city a big advantage as a hub for clean energy projects.
Written by WORC Energy Intern Kate Manzer.
Last week, former Public Service Commissioner and longtime Northern Plains member Tom Schneider visited Billings and Colstrip to speak about how northwestern states have begun planning for the retirement of Montana's Colstrip power plant. Schneider's discussion was focused on the existing energy transmission infrastructure. Utilizing Colstrip's current transmission infrastructure could give Montana a big advantage when planning utility-scale clean energy projects. Schneider also wanted to share how he saw these changes: as an opportunity Montanans should welcome.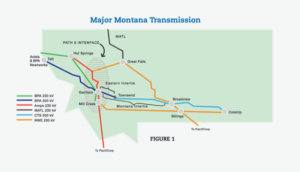 With the Colstrip power plant decommissioning units 1 and 2 before July 2022, Montana towns, utility companies, power regulators, and others will have time to plan. Over the next few years, these stakeholders will be figuring out what the decommissioning means for the region. There are multiple utilities involved in transmission of electricity produced in Montana to the Pacific Northwest: Bonneville Power Administration (BPA), Avista, Puget Sound Energy, Pacificorp, Portland General Electric, and Northwestern Energy (all shown in the map below). If these businesses can work together, there's a real possibility that Montana can supply future power west of the Montana-Idaho border, all the way to the I-5 corridor along the Pacific Ocean.
These utility companies' connectivity to the current transmission system will have the ability to connect to new power sources when Colstrip's generation ends. This prospect for utilizing transmission line assets is where Schneider's focus has been: As part of the Planning Subcommittee for the BPA's Renewables Development Action Plan, Schneider helped develop action steps for availability of transmission lines currently, after closure of the plant's units 1 and 2, and after closure of the plant's units 3 and 4. He did this alongside a cohort of local governments, public and private utilities, regulators, renewable energy developers, as well as a number of other stakeholder groups involved in the planning process.
In his speech, Tom goes into the details of the plan, such as the plausibility of renewable energy production in Colstrip, Montana. He also touches on the feasibility of transmitting that energy to Northwestern markets. He tells the audience about market interests in the future supply of this energy, and how it will be competitive with other western energy sources. Before concluding his speech, and opening the floor to questions from the audience, he describes how these changes may affect Colstrip and other involved communities.
"There is a positive outlook for the future, if Colstrip is willing to embrace it."
The findings of the report informed involved parties that while there are barriers to increasing renewable energy in Montana's portfolio, these can be overcome. The one of the largest of these barriers is access to transmission: The Montana Intertie Agreement appears to restrict third-party use of transmission between Colstrip and Townsend. However, Schneider is optimistic this can be resolved, considering 85% of the owners at Colstrip are on board. Other barriers involve issues of supply and demand, timing of increasing the renewable portfolio, and transmission access.
There are also report findings which are even more positive. Transmission reliability will not be deteriorated; supply will be cost-competitive; and there is currently transmission capacity to move 360 megawatts from Montana to the Northwest, with possibility to provide more in the future through minor upgrades. These all increase feasibility for providing renewable energy to the Pacific Northwest, but the positive report findings don't end there. The Colstrip community stands to benefit in many ways. During Schneider's presentation in Colstrip, he encouraged residents to look at opportunities for the local economy once the plant begins to shut down.
"When the Colstrip power plant units are retired by their owners, the Colstrip transmission system can remain a superhighway for renewable resources, creating new jobs and tax revenue in the process," said Schneider. "From the skilled workforce, first-class community infrastructure, opportunity for exporting renewables, and the decades of needed remediation work as the plants complete their life cycle," Schneider concluded, "there is a positive outlook for the future if Colstrip is willing to embrace it."
After releasing requests for proposals on renewable energy projects that can meet demands of the region, the objective moving forward is to find the right fit for the Colstrip community. Schneider and his colleagues on the project are looking forward to the future.
Check out more coal stories here.
---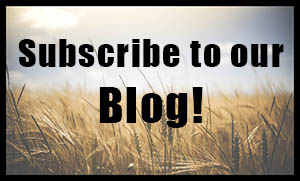 Related stories:
WORC Interns Take Flight with the Task of Reporting on Coal Mine Reclamation
Keynote Speaker Gives Clean Energy Perspective at Northern Plains Annual Meeting
Northern Plains and Colstrip Power Plant Union Release Cleanup Jobs Study