Prominent Senators from Washington State and Illinois launched a congressional investigation of coal self bonding for mine reclamation allowed by some states, including Wyoming. Taxpayers are potentially on the hook for over a billion dollars worth of reclamation work after two major coal producers entered bankruptcy in recent months. WORC and Wyoming-based Powder River Basin Resource Council flagged this issue for regulators last year as a growing concern when coal industry bottom lines began to shrink.
Sen. Maria Cantwell (D-WA), ranking member of the Senate Energy and Natural Resources Committee, along with Assistant Senate Minority Leader Dick Durbin (D-IL) formally requested the Government Accountability Office to investigate self bonding.

Cantwell, in a letter to Secretary of Interior Sally Jewell, pointed out the inherent risks of allowing natural resource companies to save money by not acquiring independent, third party financial assurance.
"Because many firms that specialize in natural resource extraction lack diversified lines of business that can dilute the risk of market downturns, self-bonding for these firms is especially risky."
Coal self bonding companies bankrupt
In Wyoming, a state that allows self bonding, two major mining companies are now in Chapter 11 bankruptcy, and a third is on the brink. The State of Wyoming faces over $800 million in worthless self bonds held by Alpha Natural Resources and Arch Minerals who are negotiating with their senior creditors in out-of-state bankruptcy courts.
WORC joined as a party in the Alpha and Arch bankruptcy proceedings to hold coal companies accountable for their reclamation liabilities.
Federal and state regulators were repeatedly warned about the danger of this arrangement, including in a report released by WORC and its partners in June 2015 and a complaint filed under the federal Strip Mine Act.
Pointing out that the Surface Mining Control and Reclamation Act is a forward looking statute crafted to prevent leaving the public with massive environmental clean up costs, Cantwell states:
"I see no reason why taxpayers and communities should find themselves in a Superfund-like backward-looking position when it comes to cleaning up a coal mine."
Cantwell laid out a series of questions for Sec. Jewell saying it was imperative that the federal government seek full protection for bankrupt companies' bonding obligations in the bankruptcy proceedings.
Pointing out that the BLM ended the ability of hardrock miners to self bond 16 years ago, she asked why should the same not apply equally to coal self-bonds.
She asked what is the Department's plan to establish and implement its concurrent enforcement authority under SMCRA, thereby holding states' feet to the fire. And she asked if the Administration supports a prohibition on any new self-bonds for coal mining reclamation going forward.
Read more coal stories here.
---
Read more: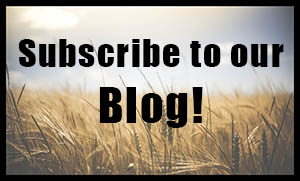 Investigation of Ramaco Principals Reveals Shady History
Current State of Coal Industry and Mineral Tax Collection Creates a Tax Time-bomb
Unanimous Vote by Wyoming Environmental Quality Council Clears the Way for Strong Self-Bonding Rules