Amid turbulent times for a coal industry in long-term decline, who cleans up the leftover coal mines? Over $3 billion in mine cleanup costs are promised through "self-bonds," mostly in Wyoming. Today brought good news that another coal major, Arch Coal, is moving off of self-bonds.
On September 13, 2016, the bankruptcy judge overseeing Arch Coal's restructuring confirmed a reorganization plan for the company. The plan commits the company to replace all of its Wyoming self-bonds within 15 days after it emerges from bankruptcy. This reduces the steep financial risk that unreclaimed coal mines pose to the public purse and working western landscapes.
"We're pleased that Arch has committed to replace its self-bonds," said Bob LeResche, former WORC Chair. "Better financial assurance will protect taxpayers and neighboring landowners and will ensure that the mining company remains responsible for any clean-up costs for its large Wyoming coal mines." LeResche is also Chair of the Powder River Basin Resource Council.
Self-bonding is the practice of allowing coal companies to guarantee mine site cleanup with an unenforceable "I.O.U."
To qualify for self-bonding, companies must show a strong balance sheet. Were a self-bonded company to abandon unreclaimed mined lands, the public would pay to complete the work.
Arch Coal replacing nearly $490 million of self-bonds
Bankruptcy filings show that Arch Coal owed $486.5 million of self-bonds to the State of Wyoming. They are to be replaced with commercial surety bonds, which provide a third-party guarantee of reclamation completion.
Three weeks before Arch declared bankruptcy, WORC filed a complaint alongside Powder River Basin Resource Council. The complaint challenged Arch Coal's continued self-bonding in Wyoming in light of mounting evidence of severe financial distress.
In response, federal coal regulators at the Office of Surface Mining Reclamation and Enforcement ("OSMRE") sent the State of Wyoming a warning that it may be violating federal law.
Coal Communities 2, Self-Bonds 0
OSMRE issued a simultaneous warning to Wyoming over continued self-bonding by Alpha Natural Resources. That company agreed to replace its self-bonds as a condition of emerging from bankruptcy on July 26, 2016.
Arch made a parallel move after finding acceptable terms for replacement bonds in the surety industry, as reported by SNL Energy:
Arch spokesperson Logan Bonacorsi told S&P Global Market Intelligence that the surety bond market had more than sufficient available capacity with reasonable rates and collateral requirements.

"Consequently, we made the business decision to use commercial surety bonds upon emergence to cover 100% of our reclamation liability in Wyoming[.]"
As the second of two major coal mining companies are reducing risk to Wyoming taxpayers, all eyes turn to Peabody Energy.
"Arch has demonstrated it is possible to phase out self-bonding while keeping mines going, and we hope other companies, including Peabody, follow their example," said LeResche.
Peabody, still in bankruptcy, has yet to affirm that it will replace its self-bonds post-bankruptcy. The company will tip its hand upon filing a reorganization plan with the bankruptcy court on November 9, 2016. At $1,165.2 million, the company's self-bonding comprises over a third of total self-bonds across the country.
A long time coming
WORC released a report last summer that found that Arch  Coal was taking advantage of a significant loophole in the federal and state rules governing self-bonding.
Undermined Promise II found that Instead of transparently representing its assets and liabilities to regulators, Arch took advantage of its complicated corporate structure to hide its financial stress. Arch selected a midstream subsidiary, Arch Western Resources, LLC, to serve as legal guarantor of the Wyoming self-bonds.
This subtle distinction allowed the company to mislead regulators as to the company's overall solvency. Arch Western recorded a fraction of the total debt owed by its ultimate parent entity, Arch Coal, Inc. Simultaneously, it counted the company's major Wyoming assets on its balance sheet. By demonstrating a superior net worth, Arch Western qualified for self-bonding where Arch Coal, Inc. could not.
Nevertheless, the assets of Arch Western were pledged as collateral to Arch Coal's substantial corporate debt. This led Arch Western to file for bankruptcy in concert with the rest of Arch's companies.
The Doubtful Future of Self-Bonding
A rising drumbeat has lifted the visibility of self-bonding since mid-2015. Squarely in the limelight, OSMRE has begun the process of reforming self-bonding regulations.
This summer, OSMRE solicited public comments on whether and how it should modify the regulations that govern self-bonding. WORC and several member groups sent a letter calling for reforms to close the most egregious regulatory loopholes. The letter also emphasized the need for immediate action to transition self-bonds backed by bankrupt companies.
On August 9, 2016, the OSMRE released a "Policy Advisory" guidance document on self-bonding. The first of its kind, the Policy Advisory warns state officials to avoid self-bonding until coal markets stabilize. Although non-binding, the guidance also encourages states to thoroughly review the integrity of any current self-bonds.
Then, on August 16, 2016, OSMRE announced that the agency would pursue a rulemaking to revise the regulations governing self-bonding. In a YouTube video, Director Pizarchik declared that "we now know that our self-bonding rules do not work." A press release included a list of proposed rule changes, including many the WORC network has advocated for.
Legislation, Regulatory Reform, Oversight
Federal statute allows self-bonding, but a new bill in Congress would strike the authority to self-bond. Introduced by Senator Maria Cantwell (D-WA), the Coal Cleanup Taxpayer Protection Act would prohibit the use of self-bonds to guarantee mine reclamation in the future, phase-out existing self-bonds, and further minimize public exposure to mine cleanup costs by directing the Department of Interior to raise financial standards for surety and collateral bonds. Companion legislation has been introduced by Rep. Matt Cartwright (D-PA) in the U.S. House of Representatives.
"Since our founding, our organizations have advocated for strong reclamation standards and bond requirements at coal mines," said LeResche. "Unfortunately, Wyoming mines are some of the largest users of self-bonds, which have become nothing more than unfulfilled promises with company bankruptcies. With over $2 billion in outstanding reclamation liability in Wyoming, circumstances demand legislation, regulatory reform, and oversight to close the self-bonding loophole and minimize financial risks to taxpayers."
For more information, please contact Dan Cohn, WORC Regional Organizer, at (406) 252-9672, or dcohn [at] worc [dot] org.
Read more coal stories here.
---
Read more: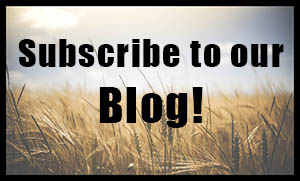 Investigation of Ramaco Principals Reveals Shady History
Current State of Coal Industry and Mineral Tax Collection Creates a Tax Time-bomb
Unanimous Vote by Wyoming Environmental Quality Council Clears the Way for Strong Self-Bonding Rules