It's a Deal! The Bumpy Ride to the #1 Radio Station in Montana
Western Native Voice works year-round to inspire Native leadership so our communities flourish. We are excited to share with you Western Native Voice's Community Spotlight, designed to highlight grassroots organizing and individuals creating change from across Montana.
This month, we would like to introduce Jessica Clampitt-Bickham of Billings. She is an enrolled member of the Northern Cheyenne Tribe. Jessica has been a part of the Billings business community for many years and is the owner of radio stations Hot101.9, 105.1 The Bone, 98.5 as well and a host of other ventures.
Here is Jessica's story in her own words:
Tell me a little about yourself.
My name is Jessica Clampitt-Bickham and I am 37 years old and enrolled member of the Northern Cheyenne Tribe. I am married to Justin Bickham and we have a blended household of five children. I am the owner of radio stations, Hot 101.9, the number one radio station in Montana. I also own 105.1 The Bone, and 98.5 The Wolf. I own Bickham Sealcoating Asphalt repair and maintenance, real estate investing, an event company and I have a food license and liquor license with catering endorsement. I am the prior co-owner at Billings Lifestyle Magazine, co-owner at Billings summer market and co-owner at Amplify studios.
Tell me about growing up.
I grew up on my grandmother's property on the Northern Cheyenne reservation in a little town called Kirby. My parents were high school sweethearts but divorced when I was about two years old. It led to a very bumpy ride for me when I was growing up. I got out of there as soon as I could when I was 13. At 14, I went to stay with my closest friend in Tongue River. We moved to Arizona with her family but they were having a tough time so I took a greyhound bus back to Colstrip. I was only 14 and going to school and working full time. I looked a lot older for my age, so I started waiting tables. After a while, I eventually rode a bus back to Colstrip to stay with my mom. That is when I met my husband at age 16 and married him at 17. At that point school wasn't for me and I was ready to take the world on…I had the mindset that I was "old enough". My husband then became my legal guardian.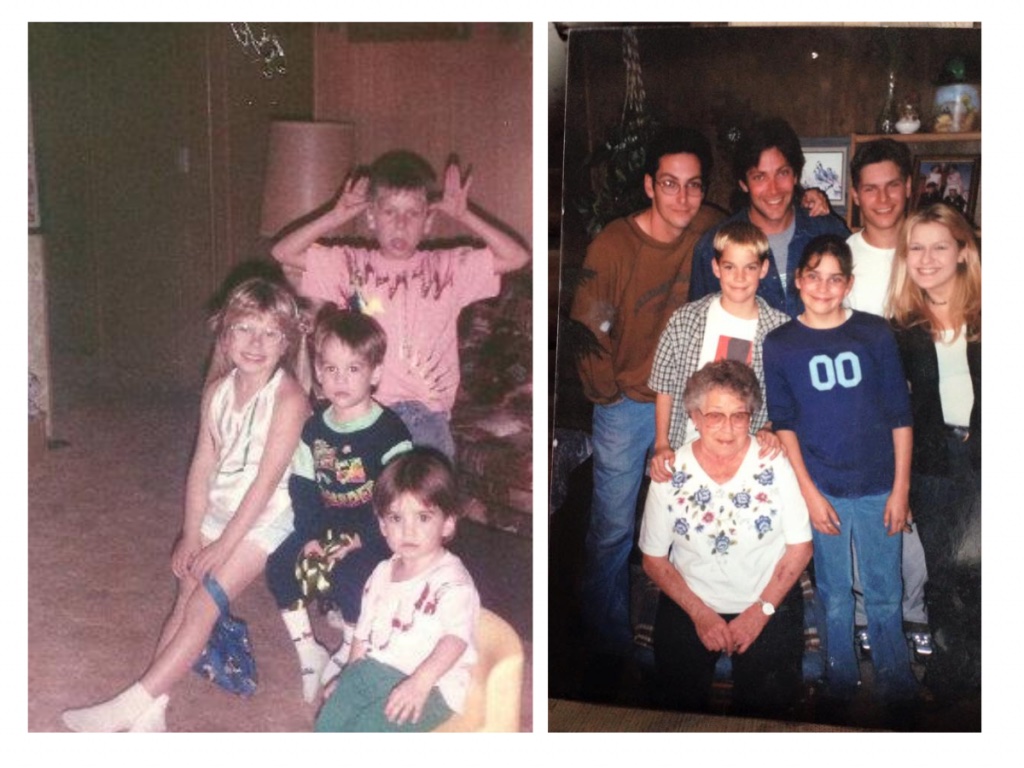 We moved to Rapid City, South Dakota after my husband got a small camper. While there I started working for the Spiegel magazine call center and he started with a construction company. It took us about six weeks to get a one bedroom apartment. I was pregnant at that time and my brother also came to live with us. We all lived in one small apartment. Things started looking up, we traded our vehicle in and got two new cars. I then went to work for General electric at age 16…you were supposed to be 18 to work there but I got hired anyway. I became the top sales person in no time.
Soon I had my son, Brandon. He was very sick when he was a baby. I, being a brand new mom, kept taking him back to the hospital over and over. Brandon never did crawl and it was late before he even walked. They would check him out and send us home. I was so afraid that he was going to die. Some lady who I didn't know told me to take him to a nutritionist and as soon as the nurse heard his symptoms, she told me he was allergic to formula. Years later, he was diagnosed with schizophrenia (at age 17). It was activated when he was 17 years old. It was devastating when I got the diagnosis…it was so hard. He is 20 now and it is managed with medication. My son is very appreciative of the quality of life he does have and keeps a positive attitude about it. As a result, I became very educated on mental illness.
Who were your biggest role models/mentors?
The biggest influence was my mother-in-law, my first husband's mother. She was the glue that kept the family together and she was my best friend and showed me what family was supposed to be. My father-in-law was a role model to me as well.
---
Keep up to date with grassroots organizing in the West with WORC's newsletter.
---
Where did you get your work ethic?
My parents were both hard workers and always worked more than one job. I had babysitting jobs when I was 10 and had my own little daycare. I would negotiate with people at 10 years old. My dad said when I was 3 or 4, we went to the store and I bought play money. I went back to the store and tried to buy more play money with my play money…I was already trying to figure it out then.
Tell me about your education.
School was super easy for me. I am so lucky my whole life, everyone always liked me when I was growing up. I always got special treatment in school. I don't know what it was. I went to Head Start in Busby with my blonde hair and my rez accent. I didn't know that I looked different from the other kids there, because I always felt Native. As a child, I got to go to all the sundances and powwows, sweats, etc. The Native American culture has always been a part of my life and I love it.
Did you go to college?
I never went to college but have all my experience. However, I had researched and planned on going to law school. I was always making deals as a child and always dreamed of carrying a briefcase when I got older. My husband says I yell,"It's a deal" in my sleep when I am dreaming. When I was a little girl I wanted to be a doctor because I didn't want my grandma to die.
What hardships or struggles did you have and how did you deal with it?
I struggled a lot with my relationship with my mother, and I had a lot of different childhood and adult traumas. I have the attitude "just keep trucking". I just had to keep focused on my goals… reaching my goals and pivoting wherever I had to pivot. I utilized counseling to get through some of those traumas, and it helped me. You can take that energy to do positive things. I have had a lot of people open up to me about past childhood traumas. I remind them that it wasn't their fault and recommend counseling.
I had relationship challenges with my first husband. He and I went back to Wyoming because he was court-ordered to go there after getting in trouble with the law. In Wyoming, he ended up going to jail again and we got our vehicles repossessed. I was devastated, it was Christmas Day. I had a vision for my life…I wanted big things for my life. I had my daughter then, and ended up leaving him…he went to prison shortly after.
That is when I moved to Billings. I started working for KIA and that didn't work out. I was offered a job as business manager with Connoisseur Media after applying at a job fair. I think they hired me because I had good computer skills and had a good working history. I worked there for seven and a half years. We opened stations in Rapid City and Bismarck. I worked hard for very little money. Finally, I went to ABC/Fox, Charter and those places didn't work out for me either. I then went to another radio station and became the traffic director. I asked to sell in my free time and within three months I was out billing the highest salesperson. I then opened up my first event center on the side. My employer told me I couldn't do it while I worked for them. I couldn't grow the way I wanted to grow, so I decided to go to Arizona. CBS radio offered me a job.
My current employer at the time offered me $15,000 extra for the month to stay on to help transition the new person. I had my going away party and my truck was packed when I found out my boyfriend was cheating on me. He and my kids were already in Phoenix waiting for me to come down, but I called him and told him I was done with the relationship. I had all these huge responsibilities going on in my life. One day, I was sitting crying and my phone beeped, and it was an old boyfriend, Justin, who just decided to reach out to me at the moment. We talked a bit on the phone, and the stars aligned and we both felt a connection. Not long after, Justin and I went down to Phoenix and packed my things and we headed back towards Billings. We stopped in Las Vegas on the way back and got married. I went back to Townsquare to tell them I was back. Not long after, I got in contact with a guy I knew was buying a radio station and I knew he wasn't experienced. So I started investing. Now he is gone and we own it 100%.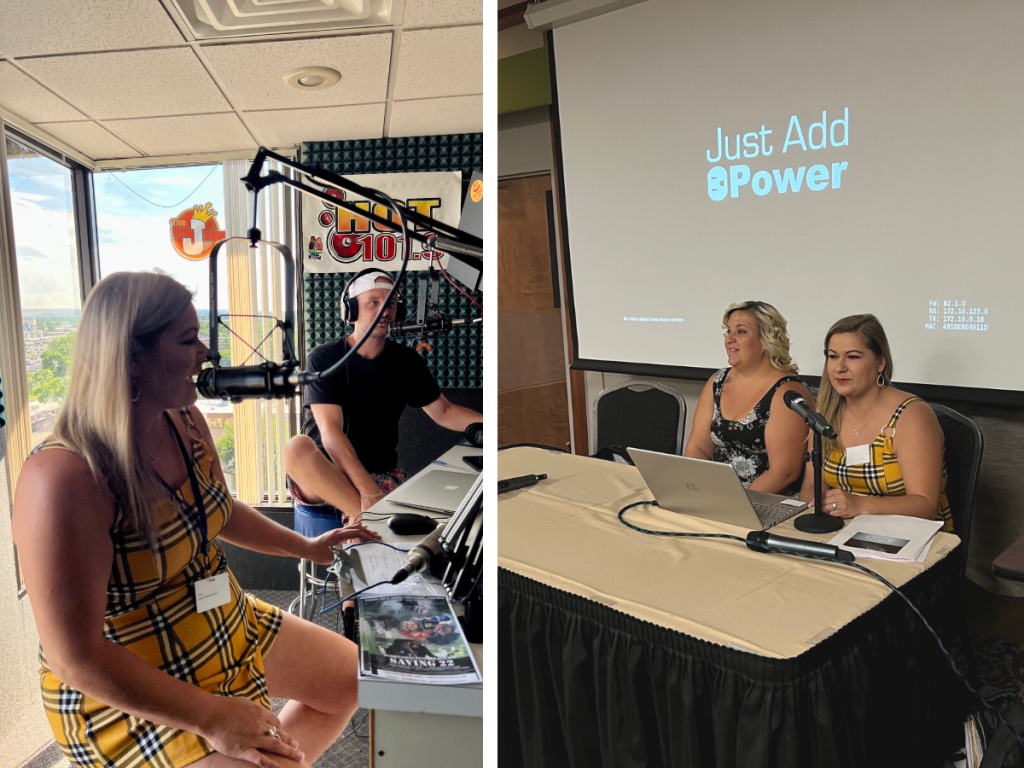 Tell me about your community involvement:
I am the publicist for Yellowstone Tavern Association, I worked with exchange clubs, I have and still sponsor a lot of different community events and organizations like the Babcock Theatre, Native American Development Corporation (NADC), Big Sky Indigifest and other events. I have medical wellness on Wednesdays. I am so busy now, it is so hard to find time to be on boards.
Have you ever run for office?
No. I thought about it. The only reason I haven't is that when I was 17 years old, I wrote bad checks for food. I got a deferred sentence and paid it back immediately. It still shows on my my record. I realize that wouldn't make much of a difference now but running for office would take a lot of my time and I don't have a lot of it right now.
What advice would you give someone about being a business owner?
I would say, don't put all your eggs in one basket and don't be afraid to take risks…if you fail once doesn't mean you will fail again. Just keep trying.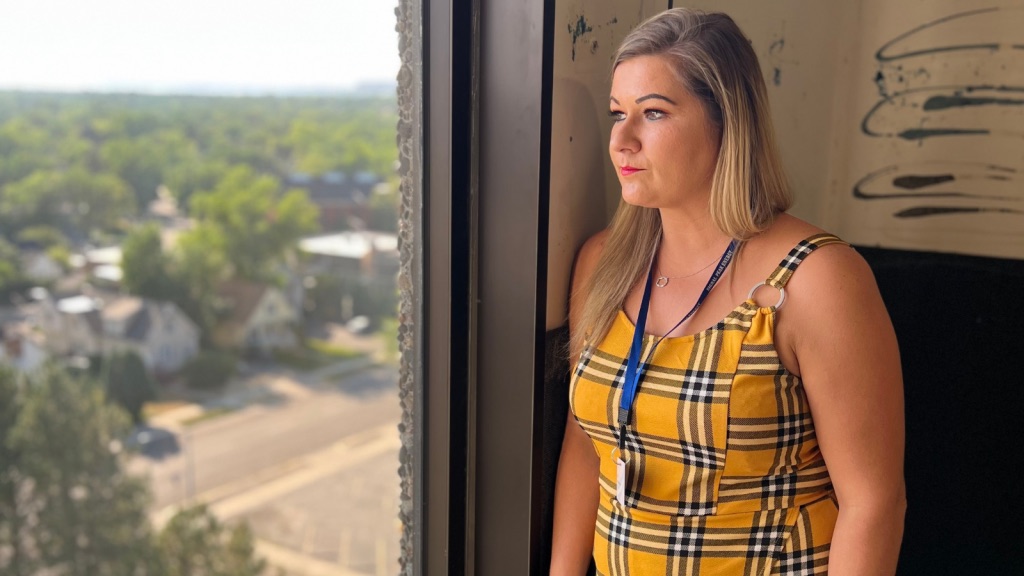 Where do you see yourself doing in the future? What are your dreams for the business?
We are working on Native Section 184 program for housing in Billings. It will be available to all Native Americans and you don't have to be qualified for special loans. We are currently purchasing property to do that.
My dream is to have a little bit more freedom that I have. I want to take on a partner and have them take over more of the radio station management so I can do more of what I want, and continue to invest in businesses and new ventures.
What would you like to see change in your community?
One thing I would like to see is more Native Americans employed in Billings and more Native American culture here, and I would like to see it continue to grow in our community.
---
No More Stolen Relatives – Taking Action to Resolve the MMIP Crisis
A Vision for Tribal Sovereignty Through Sustainable Energy
Western Native Voice Community Spotlight: Alissa Snow
---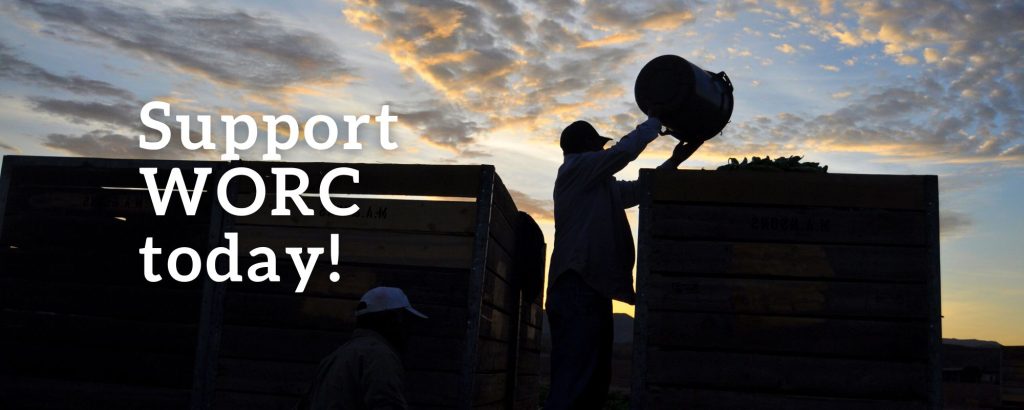 Yes, I want to help WORC elevate western voices and hold decision-makers accountable!