It's time to demand a recovery for the west that provides more jobs, a safer grid, and cheaper prices for ratepayers.
Transitioning to clean energy could be one of the most promising cornerstones of an economic recovery that benefits all people and our planet. But a massive expansion of renewable energy—one that is accessible and affordable for all—isn't guaranteed. The COVID-19 crisis has hit the clean energy industry hard and our federal government is pulling out all the stops to hobble the industry further. As the International Energy Agency explains it: "The world is set to add only 167 gigawatts (GW) of renewable power capacity this year – 13% less than in 2019. This decline reflects delays in construction due to supply chain disruptions, lockdown measures and social distancing guidelines, as well as emerging financing challenges."
On top of all that, federal lawmakers are giving massive bailout money to outdated and struggling fossil fuel companies (and you can bet that money will likely be lining the pockets of executives and shareholders, not laid off workers and miners).
So what's the alternative? Easy. Support the clean-energy revolution.
There are many reasons this is one of the surest bets to help create jobs, generate local wealth in rural communities, and slash household energy bills across the US. First off, clean energy industries (solar, wind, geothermal, energy efficiency, and storage) already employ more people than fossil fuel industries and, with the right support, are poised to create even more jobs, which can be done in a world of social distancing.
Also, public support for wind, solar, and energy efficiency developments is sky high. Recent polling by the Pew Research Center shows that 92% of Americans support expanding solar energy and 85% support expanding wind power. It's also popular across the aisle. In April 2020, a survey out of Yale University found that three in four Republicans support clean energy initiatives like increased funding for clean energy research, generating power on public lands, and tax rebates for solar installations; Democrat support for such measures was even higher.
And finally, each megawatt of clean energy is now regularly cheaper than a megawatt produced by coal or natural gas. In some countries, new solar projects deliver a levelized cost of $0.03 per kilowatt hour (kWh). In the US, utility-scale solar is down to $0.06/kWh and wind has dropped to $0.02/kWh in some parts of the country. On the other hand, electricity from fossil fuels ranges between $0.05/kWh and $0.15/kWh. If clean energy were accessible for everyone, it would mean lower energy costs and lower energy bills for households everywhere.
---
Never miss an opportunity to make the West even better: receive our action alerts.
---
So, how do we make clean energy accessible to everyone? By demanding it. Western Organization of Resource Councils is helping you get involved and amplify your voice to national decision-makers. Send a letter to your congressional representatives asking them to prioritize clean energy initiatives in upcoming COVID-19 economic relief legislation. WORC's system makes it easy, providing you with a sample letter and delivering the letters directly to your delegates. Our letter argues for four simple and achievable policy priorities that would be incredibly helpful for the clean energy industry and bill-payers across the US:
1. Expand and Extend Tax Incentives for the Clean Energy Industry
The Production and Investment Tax Credits have been critical for the solar and wind industries to access the market and compete on a level playing field with fossil fuels. Future legislation should extend the start construction and safe harbor deadlines for renewable energy tax credits, and extend and expand renewable energy tax credits and energy storage tax credit.
2. Reinstate a Direct Payment or Incentive Reimbursement program
The Section 1603 program was set up as part of the 2009 American Recovery and Reinvestment Act to support clean energy developers and suppliers by providing them funding directly, rather than make them wait to claim these credits in tax filings. The program should provide an Investment Tax Credit (ITC) cash grant, a refundable Production Tax Credit (PTC), and include coverage for energy storage projects.
3. Support Energy Efficiency Programs and Incentives
Energy efficiency is the biggest job creator in clean energy and lowers energy bills. Extend, expand, and update tax credits for energy-efficient commercial buildings and homes. Incentivize the use of efficiency technologies that are commercially available today, can be widely deployed across the country, and quickly pay for themselves through energy savings. Resurrect the Energy Efficiency and Conservation Block Grant program for states and fund State Energy Programs (SEP) to launch job-intensive efficiency projects for schools and municipal buildings.
4. Make Renewable Energy and Efficiency Upgrades Available to Rural and Low-Income Households and Businesses
Increase funding and create new financing programs to make solar installations more affordable and accessible for low-income households. Expand funding for USDA's Rural Energy for America Program, which provides energy audits and grants to rural small businesses and agricultural operations.
Finally, to maximize the impact of the recommendations listed above, we argue that programs and funding should focus on traditionally under-served populations first and foremost, including Native American, low-income, rural, and non-white communities. Small and medium-sized businesses should also be prioritized since they are at most risk during this economic crisis, and provide many needed jobs in our rural communities.
Now is a critical time for us to tell our representatives that economic recovery legislation should support and prioritize the clean energy recovery. While there isn't currently an economic recovery bill moving through Congress that would tackle all these issues, signaling your support to your elected representative that these issues matter to you is still very important. If a representative keeps hearing that their constituents want a clean energy recovery, they're more likely to support those measures when they come up in specific bills.
---
Learn more:
Why Western States Should Support Extending the Solar Investment Tax Credit
Rural Electric Co-ops and Public Utilities Should Halt All Disconnects During Covid-19
New Federal Rules Intend to Cripple Clean, Renewable Energy Development
---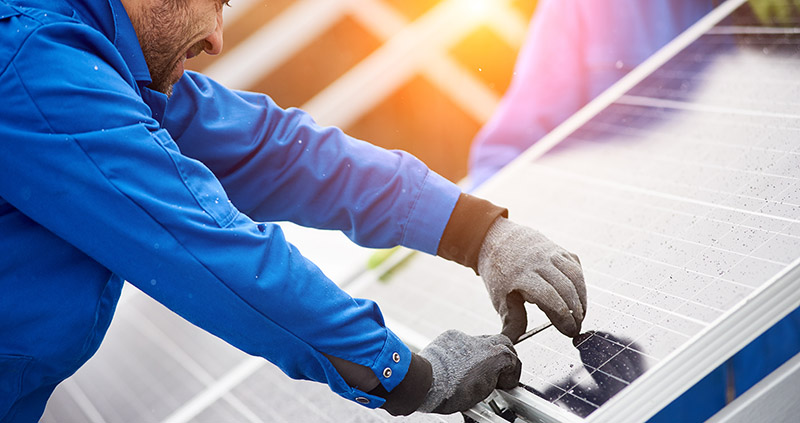 Help create a healthy and sustainable West. Support WORC today.