North Dakota Native Vote was on the front lines of the fight for fair voting districts in North Dakota. While their efforts got some wins, it's just the beginning of a long-term campaign.
This story was originally published in our Newsletter, the Western Organizing Review.
North Dakota keeps it original when it comes to its election laws and systems and usually not in a positive way. North Dakota is the only state in the country that does not have any form of voter registration and is one of only ten states that has at-large legislative districts. They were most recently recognized nationally when Native American voters appealed a voter ID law to the United States Supreme Court ahead of the 2018 election.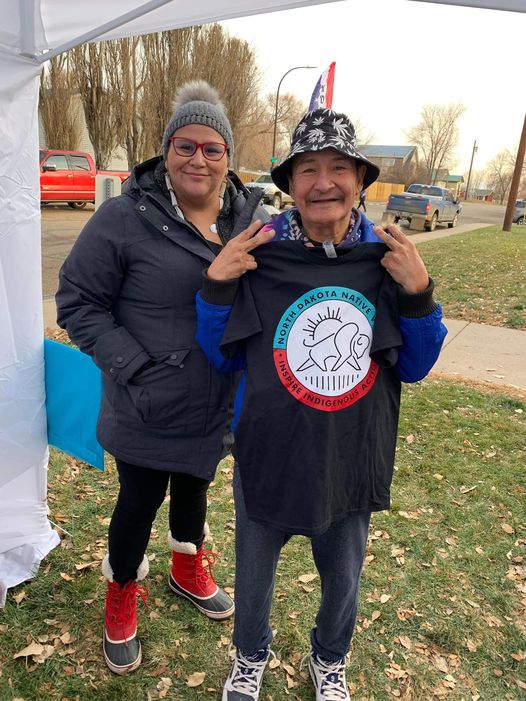 Native Americans have faced generations of voter suppression. Even though Native Americans were granted citizenship in 1924 it took over thirty years before they had the right to vote in every state. And continuing to this day, many face unnecessary, unequal challenges to access the ballot. For example, similar to other rural counties, Sioux County which is 1128 square miles and encompasses the Standing Rock Nation, only has one polling location making distances to the polls egregious. Native communities also often have lower levels of broadband connectivity and face language barriers when trying to vote. The National Congress of American Indians reported that Native Americans have the lowest voter turnout in the country.
North Dakota currently only has 3 of 141 state elected officials that identify as Native American and with the conclusion of the 2020 Census and redistricting on the horizon, Native groups began to organize to change this. Redistricting happens once every ten years and in North Dakota remapping is led by the legislature. North Dakota Native Vote worked alongside the Native American Rights Fund and Tribal Nations to tirelessly advocate at the legislature for Native majority single-member districts which would allow Native voters a much greater chance of electing their candidate of choice instead of being outvoted by the non-Native neighbors. 
---
Keep up to date with grassroots organizing in the West with WORC's newsletter.
---
In an unprecedented move, the legislature approved a map that included Native majority single-member districts, also known as split districts, for the Fort Berthold Nation, District 4a, and the Turtle Mountain Nation, District 9a. While this is a huge step in the right direction, Spirit Lake Nation and Standing Rock Nation are suing because the legislature claimed they did not have a high enough population to warrant a split district for their nations. At the same time, the Turtle Mountain Nation has filed a lawsuit against the state because, before the sub-districts, their tribe was already populous enough to elect Native legislators to both at-large house districts. But now tribal members are concentrated into one sub-district leaving District 9b vulnerable and reducing the Turtle Mountain communities' voting power. These moves are often referred to as packing and cracking. In response to the new Native majority legislative districts and continued Native civic organizing, North Dakota has seven Native candidates, a record number, running for the state legislature this year. North Dakota Native Vote is organizing on the ground across the state to elect as many of these candidates as possible in hopes to double Native representation at the state level. They have field organizers on each Tribal nation that are rooted in their community working to host community events and talk with as many people as possible about the upcoming election and the power of the Native vote. All in all, there is still a lot of work to be done to create an election system in which everyone has equal access to participate. The new slate of candidates shows that organizing around equal access can have big impacts.
---
Learn more:
WORC welcomes North Dakota Native Vote to the network
Western Native Voice Community Spotlight: Alissa Snow
WORC Groups Worked Hard to Inform Voters and Get them Out to the Polls
---

Yes, I want to help WORC elevate western voices and hold decision-makers accountable!