How one Colorado rural electric co-op's legal battle is paving the way for other REA's to provide more clean and renewable energy to their members.
Co-Op Members Demand Clean, Renewable Energy
For most of its existence, the Delta Montrose Electric Association (DMEA) didn't stand out from most rural electric co-ops. The Rural Electric Association (REA) provided its approximately 33,000 members in western Colorado with energy generated from traditional fossil fuel sources like coal. DMEA's 40-year supply contract with Tri-State Generation and Transmission Association provided the electricity. Tri-State is a Colorado-based wholesaler for electric cooperatives across four western states, including 18 co-ops in Colorado.
However, in recent years, DMEA members have been speaking out and pressuring their co-op to provide more renewable and clean energy options. In part, the demand was spurred by a 56% rise in co-op rates since 2005. DMEA figured that having more local control of their energy generation would help in three ways:
Spurring local economic development
Cutting high energy rates as renewable sources become more affordable than fossil fuel sources
Helping the environment
In the past, solar in rural areas was limited to individuals installing rooftop solar on their homes. Recently, co-ops have discovered they could both save money and bring solar to more individuals if they connect as many local members as possible to nearby arrays. One centralized solar generation spot that many users connect to is known as a community solar project or solar garden. These co-ops also developed "virtual net metering," wherein customers can buy access to a solar project and get credit on their utility bill without connecting to the array. When DMEA began searching for options to include more locally-generated clean energy, like community solar gardens, they faced a major hurdle. Tri-state's contracts require the cooperatives to buy 95 percent of their electricity from Tri-State and DMEA's ideas for new generation development would violate that contract. Ironically, Tri-State has built the largest wholesale solar supply system serving co-ops in the United States, but has imposed strict limits on the amount of solar that co-ops can generate.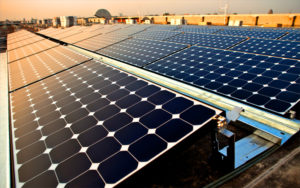 "Discriminatory and Unfair" Practices
Eventually, the only path forward for DMEA was to exit their contract with Tri-State. But exiting a contract with a co-op's wholesaler is no easy task. Tri-State says that to protect the association's other members, DMEA must fulfill the 21 years left on its contract for debt and revenue. Tri-state contends that they made investments in plants and lines in order to serve its long-term contracts and asserts that a departing co-op must pay an exit fee to cover some of those costs. "Their practices and posture have been discriminatory and unfair," DMEA CEO Jason Bronec says of negotiations over Tri-State Generation and Transmission Association's exit fee.
And these exit fees are steep. When Taos, New Mexico-based Kit Carson Co-op exited their contract with Tri-State in 2016 to expand their renewable energy portfolio, they negotiated an exit fee of $37 million. Due to a non-disclosure agreement, the proposed exit fee for DMEA is not publicly known, but they're clearly taking a big hit. "Their practices and posture have been discriminatory and unfair," DMEA CEO Jason Bronec explained during an interview with the Colorado Sun. "Our overall sales are one-and-a-half times Kit Carson's, but our buy-out number was magnitudes higher than Kit Carson's."
Rather than accept this fee, DMEA filed a complaint with the state's Public Utility Commission, asking it to "adjudicate" an exit fee. The PUC agreed to take on the case, which means the DMEA fight could have implications for the entire region. In the meantime, Tri-State has filed a lawsuit against DMEA and the fight has garnered a lot of publicity around the country.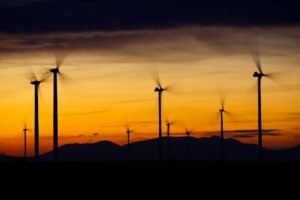 What Does this Mean for Other Rural Electric Co-ops?
Because the PUC decided to take on the case, it could set the precedent for other rural electric co-ops who want to exit their long-term contracts with Tri-State to pursue clean energy. It's expected that the PUC will reach an initial decision on August 19th and a final decision by October 9, 2019.
Several rural electric co-ops throughout Colorado are intrigued by the precedent that the DMEA case could set. Some REAs are considering breaking their contracts with Tri-State and others might use the pressure from these cases to force Tri-State to re-evaluate its policies on allowing REAs to pursue clean energy generation. Expect to see several western co-ops following in DMEA's footsteps in the years to come.
The Power of Organized Members
DMEA wasn't always the leader of the pack in terms of pushing clean and renewable energy. It wasn't until members within the co-op began to organize within their own ranks that the wheels started turning. These motivated members educated other co-op members about the benefits of renewable energy generation, got elected to co-op board positions, and engaged co-op leadership in discussions.
Western Colorado Alliance has long supported clean energy efforts within Western Colorado's rural electric co-ops and have supported DMEA's efforts. In the coming months, their members across the region will be coming together to support a larger shift to clean and renewable energy in rural co-ops across Western Colorado.

Read more stories about clean, renewable energy here.

---
Read more: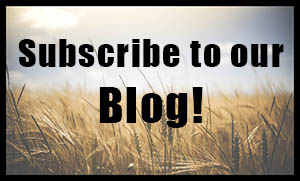 Could Colstrip be Montana's Renewable Energy Powerhouse?
RENEWyoming Video Project Highlights the Many Faces of Solar Power in Wyoming
A Stronger Oil and Gas Conservation Commission Could Protect Colorado Communities