Tom Vilsack was once again confirmed as Secretary of the United States Department of Agriculture (USDA) by the Senate, 92-7. Vilsack served as Secretary for eight years in the Obama Administration and is likely to become the longest serving Secretary of Agriculture in U.S. history. After leaving USDA in 2017, he has served as the President and CEO of the U.S. Dairy Export Council. In this role, he represented large-scale dairy processors while 10,000 family dairy farmers went out of business.
The Department of Agriculture was established in 1862 through legislation signed by President Abraham Lincoln. Lincoln referred to USDA as "The People's Department" but, in recent decades, the department has become cozy with corporate interests and has failed to ensure a thriving agriculture and food system that works for everyone. The increase in corporate concentration, the decline in producers' share of the consumer dollar, and stagnant wages for workers hurts all of us. This is an unprecedented moment for Vilsack and the USDA to go big and bold by:
Creating a level playing field for independent farmers and ranchers by stopping unfair practices by corporate giants and restoring competitive markets
Uprooting unjust systems and agricultural policies by addressing discrimination and racial inequities
Protecting essential meatpacking workers and farmworkers from exploitation and unsafe working conditions
Elevating regenerative soil health policies to create resiliency against climate disruption
Restoring consumer confidence by reinstating mandatory Country of Origin Labeling (COOL) and closing the Product of the USA loophole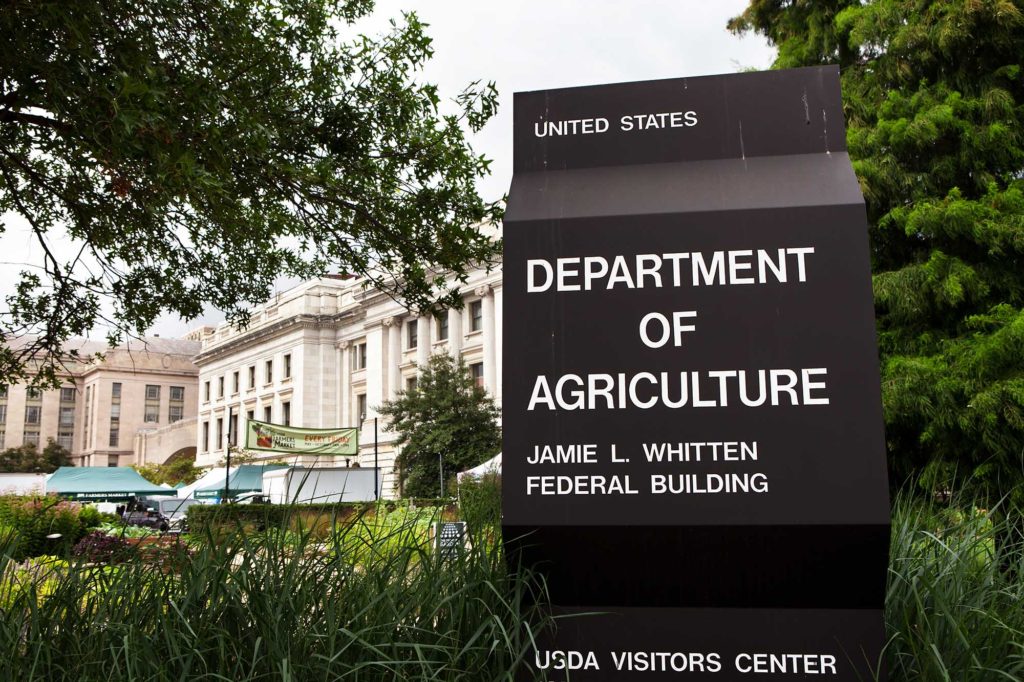 Vilsack's Confirmation Hearing
Secretary Vilsack had an unusual confirmation hearing with the Senate Agriculture Committee on February 2, 2021. At the time of the hearing, the Senate leadership had not agreed on power-sharing and how the committees would function which led to the previous Congress' Senate Agriculture Committee doing the questioning. Five new senators, including three people of color: Senators Cory Booker (D-NJ), Raphael Warnock (D-GA), and Ben Ray Luján (D-NM), weren't given the opportunity to ask Vilsack questions.
During the hearing, the committee failed to challenge Vilsack in any meaningful way. In particular, there was a lack of questions about his previous stint as Secretary of Agriculture and what he is going to do differently this time. As Secretary under President Obama, Vilsack invested in local and regional food systems and promoted the expansion of organic agriculture, but he failed to address the tough issues of rapid consolidation of agribusiness, the decline of family farms, unfair practices by meatpackers, civil rights complaints, and the culture of discrimination at USDA.
Although Vilsack's track record is bleak, there is a bright path forward. Vilsack made statements during his hearing that indicate a willingness to stand with us to:
1. Restore open, fair, and competitive cattle markets
Several committee members (Sen. Hoeven (R-ND), Sen. Grassley (R-IA), Sen Deb Fischer (R-NE)) questioned Vilsack about doing more for livestock producers, whether he would reintroduce his fair practices rule, address the lack of price discovery, and take action to build a more resilient processing system. Vilsack committed to working with Congress on strengthening laws and using every tool available to USDA to ensure more openness, fairness, and transparency in the cattle markets. He went on to say that we need to go further by investing in alternative meat processing opportunities to make the system more resilient. He expressed interest in working collaboratively with the Department of Justice on issues related to antitrust.
WORC's take: USDA should initiate rulemaking on addressing captive supplies and reintroduce meaningful and enforceable fair practice rules that put real teeth into the Packers and Stockyards Act to prevent anti-competitive practices. For more on captive supply reform, visit here.
2. Fight inequity and focus on underserved communities
Sen. Tina Smith (D-MN) asked Vilsack how USDA can internally and externally expand access to resources for underserved communities and remove the significant barriers for Black, Latino, and Indigenous farmers to access credit. Vilsack said he'd take a deeper dive than ever before into learning what barriers exist, forming an equity commission or task force to identify systemic racism in programs, and figuring out what needs to be done to correct that. Vilsack also said he believes that there needs to be an effort to work with trusted community organizations to help them deliver USDA technical assistance programs.
WORC's take: USDA should fill leadership posts with people who are committed to diversity, equity, and inclusion, and strong connections to underserved communities. The department must fight and root out racism and discrimination at every level — within the agency and within the food system.
3. Protect farmworkers and processing workers
Although none of the Senators questioned Vilsack on his plans to ensure the safety and wellbeing of the people who pick, process, and deliver our food, Vilsack mentioned in his opening statement that we need to make sure our workers in the fields and processing facilities are protected as the essential workers they are.
WORC's take: The COVID-19 pandemic revealed the extreme danger and exploitation workers in the food system face, yet in truth, a lack of oversight and worker safety protections have long made these jobs extraordinarily unsafe. Permanent improvements to worker safety, wages, and making the right to organize more inclusive need to be implemented.
4. Build healthy soil and address climate change
Agriculture's role in addressing climate change came up several times during the confirmation hearing. Secretary Vilsack said any programs need to "have farmer input and need to benefit farmers." Vilsack supports President Biden's goal of net-zero emissions from agriculture by 2050. He sees solutions in soil health programs that are farmer-driven, market and incentive-based, open up new markets, and benefit farmers. He supports creating an advisory board in the USDA made up of farmers interested in healthy soils.
WORC's take: From the start, USDA must work directly with independent farmers and ranchers on their plans to implement the building of healthy soils. Pollution trading and so-called biogas digestors are false solutions that do not help farmers and ranchers but instead will perpetuate a failed system driven by corporate greed and corporate profits.
5. Reinstate COOL and close Product of USA loophole
Vilsack indicated his willingness to work with producers to close the Product of the USA loophole and reinstate COOL. Sen. John Thune (R-SD) asked Vilsack about COOL and Sen Deb Fischer (R-NE) asked about the Product of the USA label for beef and whether the current policy adequately informs consumers. Vilsack responded that if it's the same policy as it was four years ago when he left, the answer is no. "I'm absolutely willing to listen to anybody and everybody who has an idea on COOL."
WORC's take: Secretary Vilsack must find ways to work with Congress and President Biden to restore mandatory COOL for beef, pork and dairy while circumventing WTO concerns. R-CALF has developed a white paper on restoring COOL in a way that addresses the WTO issue. In addition, USDA should stand up to the global meatpacking corporations and initiate a rulemaking to close the Product of USA loophole. USDA has received two petitions (OCM/American Grasslands Association and United States' Cattlemen's Association) to close the Product of the USA loophole and have failed to take action.
WORC stands ready
One of Vilsack's first actions as Secretary the first time around was to launch a series of workshops on competition in agriculture and the need for antitrust enforcement. He heard from thousands of farmers, ranchers, workers, and everyday Americans who catalogued a multitude of problems and called for action to ensure fair prices for farmers, fair wages for workers, and a safe and resilient food system. Then, nothing happened. USDA proposed a modest set of new Farmer Fair Practices rules but didn't get them all of the way through the process, and they were gutted by the Trump Administration. Today, corporate concentration and unfair practices are a bigger problem than ever.
---
Never miss an opportunity to make the west even better: receive our action alerts.
---
Now, the COVID-19 pandemic has laid bare long-standing, intersecting vulnerabilities and racial, economic, and health inequities in the current corporate-controlled food production and processing system. WORC is part of a movement of grassroots organizations who stand ready to work with Secretary Vilsack to rebuild our farm and food system that serves the American people.
Secretary Vilsack, we hope you'll hit the ground running. We don't need more listening sessions and workshops. It's time to act.
Another American President, Franklin Delano Roosevelt, famously told the legendary labor leader A. Philip Randolph, "I agree with you, now go out and make me do it." Secretary Vilsack has told us that he agrees with us. Will you join us to make him renew the USDA as "The People's Department?"
To view the full confirmation hearing, follow this link: https://www.c-span.org/video/?508411-1/agriculture-secretary-nominee-tom-vilsack-confirmation-hearing
---
---
Learn more:
Secretary Sonny Perdue is Putting Corporations Before Cattle Producers Yet Again.
Trump Administration Falls Short on Rules to Ensure Competitive Livestock Markets and Fair Contracts
Repeal of Country of Origin Labeling (COOL) Continues to Cripple American Ranching Operations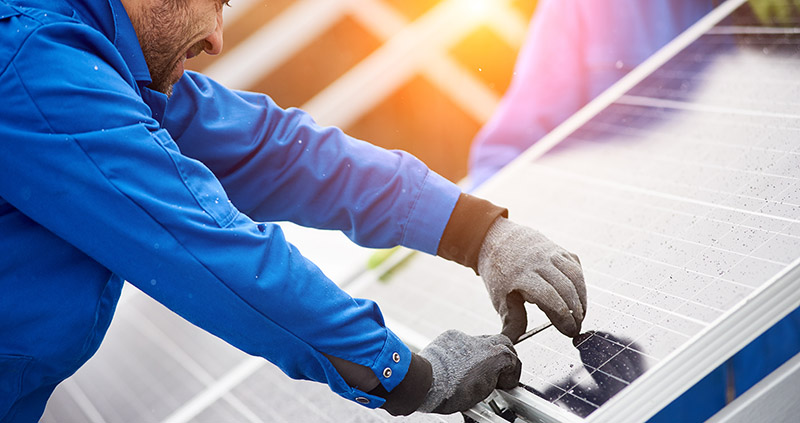 Yes, I want to help WORC elevate western voices and hold decision-makers accountable!