Political will is growing to address the challenges facing ranchers and our rural communities through transparency and fair markets.
In January 2023, South Dakota Senator John Thune reintroduced the American Beef Labeling Act of 2023 (S.52). The same day, five more senators jumped on board creating an evenly divided bipartisan group looking to ensure that American families know where their beef comes from and that farmers and ranchers have a more fair market when they sell their cattle.
For decades, grassroots leaders, ranchers, and consumers have fought for country of origin labeling (COOL) of beef. We already have identical requirements for other similar products such as chicken or lamb, and this common-sense policy is wildly popular. In a 2013 survey by the Consumer Federation of America, 90% of respondents supported COOL for beef. So why are we still fighting for it?
COOL legislation was introduced in congress in 2002 and eventually passed in 2008. Almost immediately, Canada and Mexico sued the United States in the World Trade Organization's Dispute Settlement Body. After several amendments and negotiations, the WTO, Canada, and Mexico remained unsatisfied and threatened the US with $1.1 Billion in retaliatory tariffs. And in 2015 the Senate voted to repeal COOL.
---
Keep up to date with grassroots organizing in the West with WORC's newsletter.
---
But members from across the West know that COOL is good for consumers and producers, our water and grasslands, and for the livelihoods of those of us at home and exploited workers overseas. So, we kept fighting.
In 2022, Senators John Thune (SD) and Jon Tester (MT) introduced The American Beef Labeling Act (S.2716). This bipartisan bill gathered equal support from Republicans and Democrats, and WORC pushed hard to ensure that our delegations knew about ABLA and urged them to fully support it. Northern Plains member leader Gilles Stockton came to DC in the spring to meet with Senator Tester's and Rep. Matt Rosendale's offices to discuss the legislation. The Livestock Competition Team coordinated an MCOOL Week of action where volunteers called fellow members to encourage them to call their Senators' offices and ask them to co-sponsor the bill. By the end of the 2022 legislative session, the ABLA sported 10 Senate co-sponsors. Unfortunately, it never got a hearing in committee. That hasn't stopped the Senators or the bill's supporters including WORC, and ABLA was reintroduced to the Senate in 2023 as S.52.
Sponsors of the American Beef Labeling Act
Bolded names are also co-sponsors of the 2023 reintroduction
Thune (R) SD
Tester (D) MT
Rounds (R) SD
Booker (D) NJ
Hoeven (R) ND
Lujan (D) NM
Lummis (R) WY
Heinrich (D) NM
Barrasso (R) WY
Gillibrand (D) NY
It appears that there's a growing appetite to address the plethora of challenges facing ranchers and our rural communities, and pressure from communities has brought the bill back. Signs in the press and conversations with members of congress point to that ABLA will become part of the 2023 Farm Bill. Attached to a large "must pass" package such as the farm bill, there is a distinct possibility that mandatory country of origin labeling is on the horizon.
---
Learn more:
Repeal of Country of Origin Labeling (COOL) Continues to Cripple American Ranching Operations
It's time to move from merely "Promoting Competition" to "Restoring Competition"
Congress "fails ranchers and consumers" by approving USMCA without COOL
---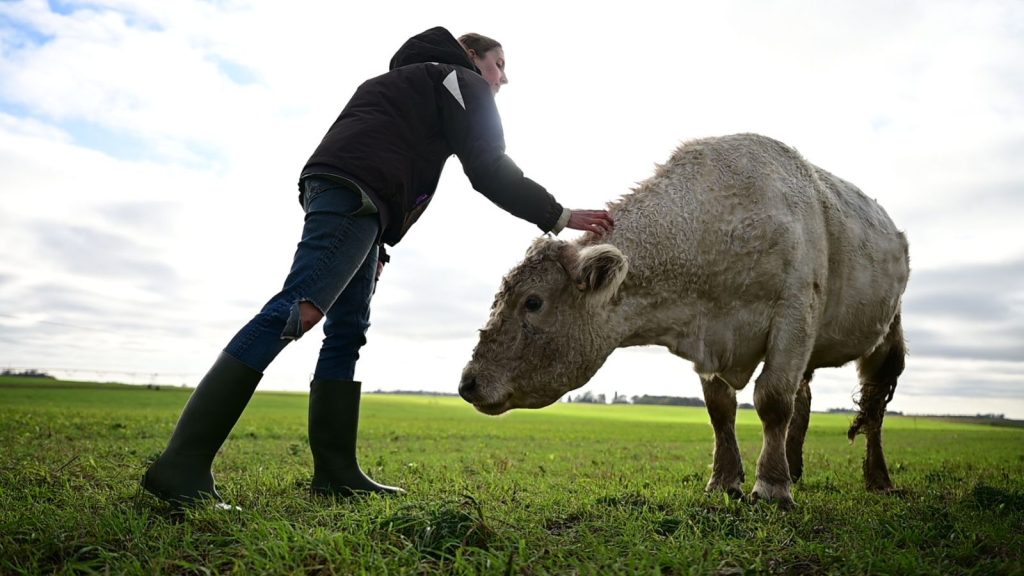 Yes, I want to help WORC elevate western voices and hold decision-makers accountable!