Heralded as a new era in Colorado's regulation of oil and gas, a recent bankruptcy shows that times have yet to change.
Snaking through tall mesas southeast from Grand Junction, Colorado, Route 50 climbs the Gunnison River Valley before dropping into the farmlands surrounding Delta. It is adjacent to this route that Fram America's "Whitewater Unit Oil Exploration and Development Project" was approved — a plan to build more than 100 wells, 12 well pads, and 26 miles of pipelines over the next two years. While some in the community supported the project, significant concerns were raised over the environmental review and financial solvency of the project.
The future of this controversial project, and the landscape it would reshape, is in limbo as Fram Operating and its parent company, Fram America, both of Colorado Springs, filed for Chapter 7 bankruptcy on April 19th in Federal Bankruptcy Court. While the bankruptcy of a small exploration and production (E&P) firm is daily news in the volatile oil and gas industry, this company's attempt to jettison their debt and environmental liability has been interrupted by a newly empowered Colorado Oil and Gas Conservation Commission (COGCC).
"I assume that the government authorities will plug the wells since the companies are no longer in business."

-Fram's attorney, Kenneth Buechler
Thankfully, the proposed Whitewater Project had not broken ground and its cleanup will not fall into the hands of taxpayers. Unfortunately, Fram Operating and Fram America (collectively referred to as "Fram") have already developed oil fields across the Mountain West and will be abandoning wells, equipment, and environmental liabilities in Mesa and Delta counties in Colorado and Renville County in North Dakota. In reference to the wells which are now sitting unattended, Fram's attorney, Kenneth Buechler told the Grand Junction Sentinel, "I assume that the government authorities will plug the wells since the companies are no longer in business."
What happens when an Oil and Gas company goes bankrupt?
The financial fate of E&P firms are directly tied to the price of oil and gas. While supermajors such as Exxon and Chevron can weather financial storms by relying on their downstream investments in refineries and shipping, E&P companies such as Fram America take on huge debt in order to produce in what can be an unpredictable market place. Even though shale oil plays are currently expanding, accumulated debt can sink smaller companies. In their June 2019 update to a study of fracking-focused operator's financials, the Institute for Energy Economics and Financial Analysis notes that "since 2015, 174 North American oil and gas producers have filed for bankruptcy protection, restructuring nearly $100 billion in debt, largely through write-offs."
Under a Chapter 7 Bankruptcy, a company stops operations and a "trustee" is appointed to sell the company's assets in order to pay back debtors. The investors with the least risk are paid back first. In Fram's case, the pecking order includes their Norweigan parent company, the IRS, Mesa County, and at the bottom of the list, a number of private landowners in Colorado and North Dakota. Unsecured creditors, such as the Colorado Oil and Gas Conservation Commission, who will likely be responsible for plugging Fram's abandoned wells in non-federal minerals, are also at the bottom of the list. In Colorado, an operator can aquire a blanket statewide bond for $60,000 for less than 100 wells or $100,000 for 100 or more wells.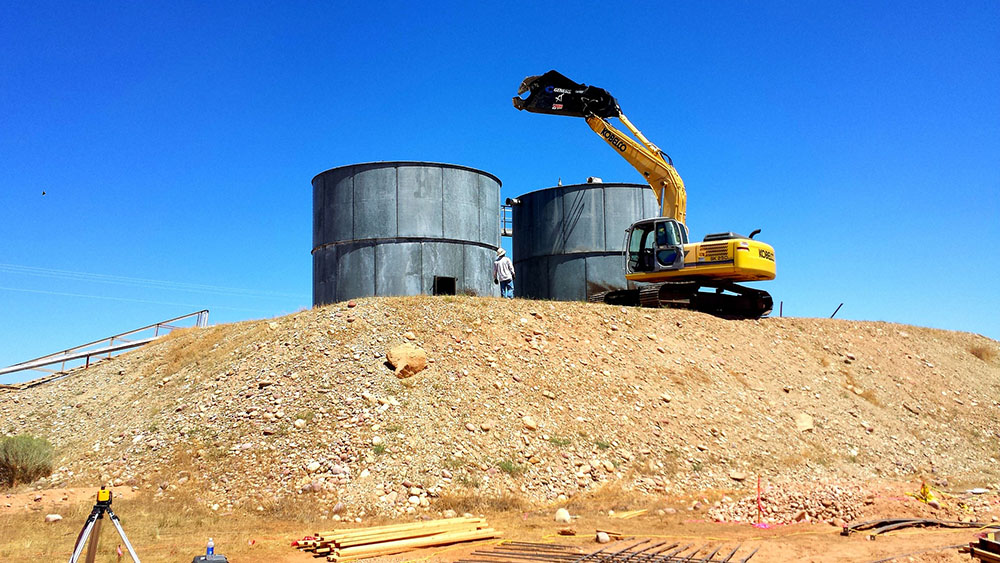 Fram has made a motion to abandon their "machinery, fixtures, leases, oil, and oil barrels" in Colorado and North Dakota — a misleading term which means that the property would remain under Fram's ownership because the Trustee believes they are burdensome to the company's "bankruptcy estate," which is a new legal entity created at the moment of bankruptcy filing that will make payments to creditors. Court filings from Fram estimate the book value of these collective properties to total more than $43 million — a hefty amount compared to their $6.5 million in liabilities, most of which are plugging and abandonment costs. While Fram has posted required bonds of $310,000 in Colorado and indicates bond collateral for presumed bonds with North Dakota and the Department of the Interior, Fram Operating's bankruptcy filing lists the COGCC as holding a $3.85 million claim for well plugging and abandonment costs, the BLM as having a claim for $1.54 million, and the North Dakota Industrial Commission as having a $550,000 claim. The difference between the plugging and abandonment bonds a company is required to post and the actual cleanup costs when the company goes bankrupt are typically the responsibility of the state and taxpayers.
What does SB 181 mean for Fram's Bankruptcy?
Colorado's Senate Bill 181 changed the COGCC's mission — what was formerly an agency charged with fostering the development of the industry is now one which "regulate[s] oil and gas operations in a reasonable manner to protect and minimize adverse impacts to public health, safety, and welfare, the environment, and wildlife resources."
On May 20th, the Colorado Attorney General, on behalf of the COGCC, objected to Fram's attempt to abandon their assets in Colorado, arguing that their assets are not of inconsequential value and that the trustee cannot abandon those assets without mitigating pressing environmental liabilities. In their filing, the state suggests that further assessment of the environmental risk of oil barrels and unplugged wells are needed immediately and that there are remaining assets which could be quickly liquidated in order to remediate those risks.
Unfortunately, the motion is not likely to succeed. Fram's trustee has indicated that there are no assets which can be liquidated to pay back creditors or mitigate environmental hazards. Consequently, COGCC has withdrawn its objection and the bankruptcy is expected to be resolved shortly. Fram will retain ownership of its leases, wells, and equipment.
Senate Bill 181 is expected to result in rulemaking which will prevent this situation from occurring in the future. Risk-based financial assurances are on the way in Colorado, a model which looks at the ratio of inactive to active wells, and other factors, and sets a bond level which would cover the plugging and reclamation costs should bankruptcy begin.
What is the fate of Fram's abandoned wells?
Colorado's response and expected rules stand in sharp contrast to the federal Bureau of Land Management. The BLM's state and national blanket bond levels have not been adjusted since 1960 and Fram's bond amount with the BLM was not disclosed in their filings, nor was it available on the BLM's website.
Numerous Government Accountability Office and Office of Inspector General reports have found the agency's practices and data to be troubling, including a 2012 OIG report which gave this example:
"We investigated an operator that is responsible for 58 wells in one State, yet only carries a $25,000 well bond for the entire State. One BLM employee estimated that it costs BLM between $7,000 an $9,000 to plug and abandon a shallow well; therefore, this operator's bond would only allow BLM to plug and abandon 3 or 4 of the 58 wells."
The BLM's ability to clean-up the wells it inherits has also been called into question. A 2018 GAO report found that of the 144 orphaned wells the BLM was tracking in 2010, 75 remained in that status as of July 2017, lending little hope that the newly orphaned Fram wells on BLM land will be plugged on a reasonable timeline. The BLM defines orphaned wells as wells which have been idle for seven years, and its ability to track how many actually exist has been called into question by oversight agencies several times.
Studies have shown that unattended wells can leak methane and other contaminants into groundwater and create other environmental problems. A recently published compendium from the Physicians for Social Responsibility illustrates the problem:
"Long after they are decommissioned, well sites continue to leak in ways that are not always fixable. Abandoned wells are a significant source of methane leakage into the atmosphere, and, based on findings from New York and Pennsylvania, may exceed cumulative total leakage from oil and gas wells currently in production. Plugging abandoned wells does not always reduce methane emissions, and cement plugs themselves deteriorate over time."
The differing response between a newly empowered COGCC and the federal BLM will be a telling example of the ability of each agency to protect environmental and taxpayer interests.
Read more stories about oil and gas here.
---
Iconic Wyoming Reservoir Endangered by Produced Water from Oil and Gas Development
Federal and State Governments Under-regulate and Under-enforce Oil and Gas Protections With Dire Consequences
A Stronger Oil And Gas Conservation Commission Could Protect Colorado Communities
---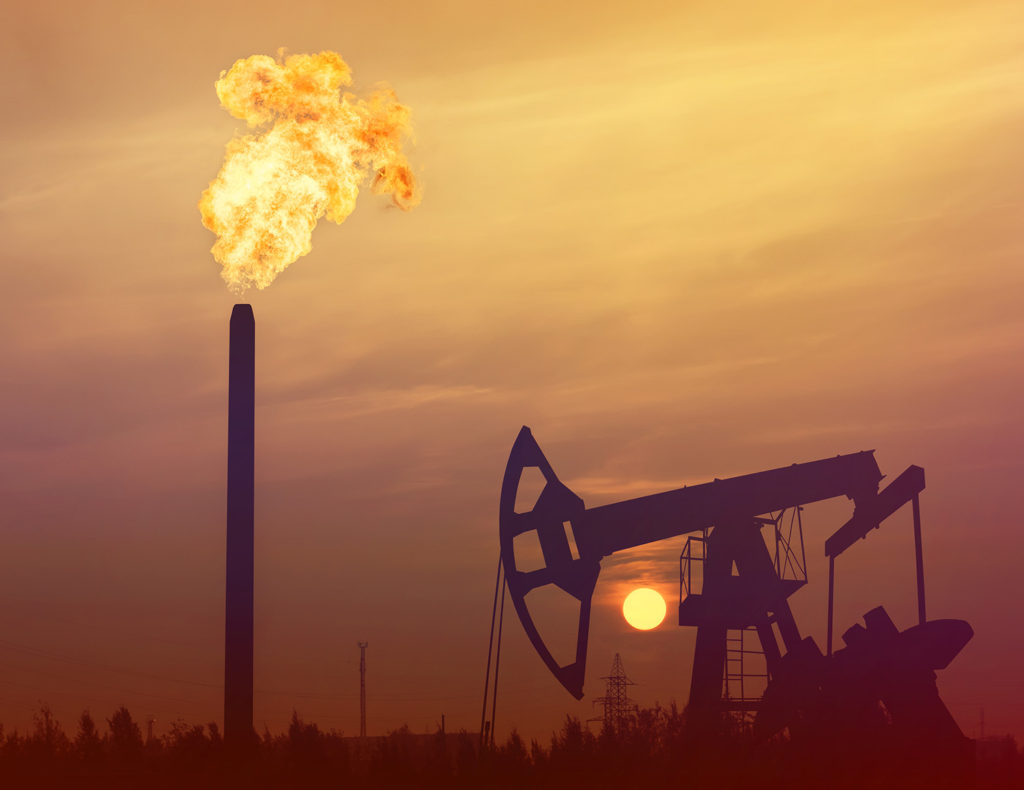 Help create a healthy and sustainable West. Support WORC today.