Above: Cases before the Supreme Court could shape the ways the Executive Branch implements Congress's wishes.
Coal case before the Supreme Court may determine whether the federal government has the authority to regulate, well, anything.
On Feb 28, 2022, the U.S. Supreme Court heard arguments for EPA vs. West Virginia, where 19 states and some familiar faces in the coal industry, including Westmoreland and the North American Coal Corp, have challenged the Environmental Protection Agency's authority to regulate CO2 Emissions under the Clean Air Act (CAA). The case centers around the interpretation of section 42 USC § 7411(d) where Congress granted the EPA authority to identify and require power plants to implement the "best system of emission reduction". The EPA has promised to issue new rules enforcing this standard for CO2 emissions from power plants, but those rules aren't yet in place — the Obama Administration rule was stayed then rolled back by the Trump Administration, and the Trump era rule was struck down by the D.C. Circuit Court. Now, the case has landed in the Supreme Court. Robert Percival, the director of the Environmental Law Program at the University of Maryland, says, the case "is likely to result in one of the most significant environmental rulings the court has ever reached."
---
Never miss an opportunity to make the west even better: receive our action alerts.
---
If the coal corporations and the 19 states prevail, EPA's authority to regulate greenhouse gas emissions could be drastically reduced. The plaintiffs argue that this section of the CAA gives EPA authority to regulate power plants, but not the entire power sector, such as through a cap and trade program.
The Court may issue a narrow ruling that will leave EPA some room to maneuver. A broad ruling that embraces the premise that Congress can foresee every implementation scenario could hold that agencies cannot interpret ambiguous statutes that involve "major questions" including important economic and political issues. Such a ruling could hamstring federal agencies except when Congress grants them specific authority. It's not just EPA's authority to protect the environment that's on the line. The same argument has been used to make the case that the FDA does not have the authority to regulate tobacco products. Voting rights, consumer protections and other executive action across all agencies could be subject to challenge.
The court is expected to come to a decision late this summer. So keep your eyes open for developments as the case progresses.
---
WORC Members Deliver Guidance on How USDA Can Tackle Climate Change
EPA's Methane Standard Rollbacks Threaten Communities' Clean Air and Health
EPA Endangers Public Health During Global Pandemic by Suspending Enforcement of Pollution Rules
---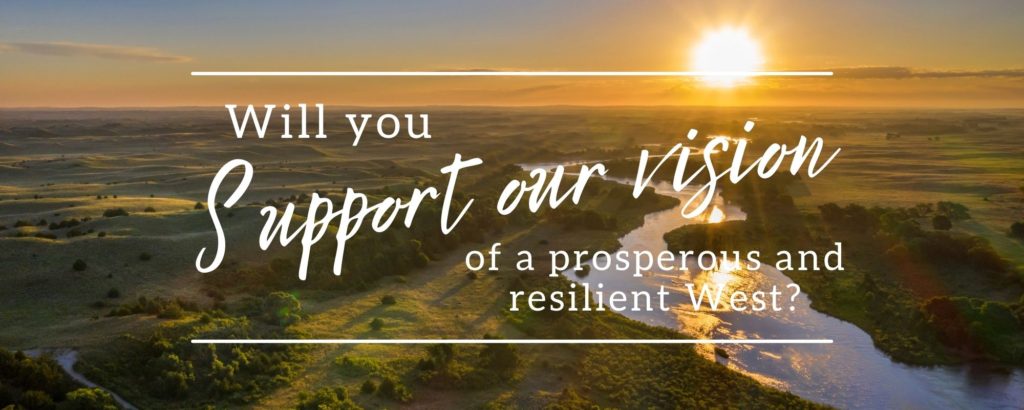 Help create a healthy and sustainable West. Support WORC today.