Father/Child Artists Highlight MMIWG & MMIP Movements with Art Project
This month we would like to introduce artists Major Robinson and his 17-year-old child, Kyra Robinson, both enrolled members of the Northern Cheyenne Nation. Kyra will be a senior in high school and is a part of the LGBTQ+ community. Kyra's pronouns are they/them. Major and his wife, Michelle own Sage & Oats Trading Post in Helena Montana. We are excited to share with you Western Native Voice's Community Spotlight, designed to highlight grassroots organizing and individuals creating change from across Montana and in Indian Country.
Tell us about your project.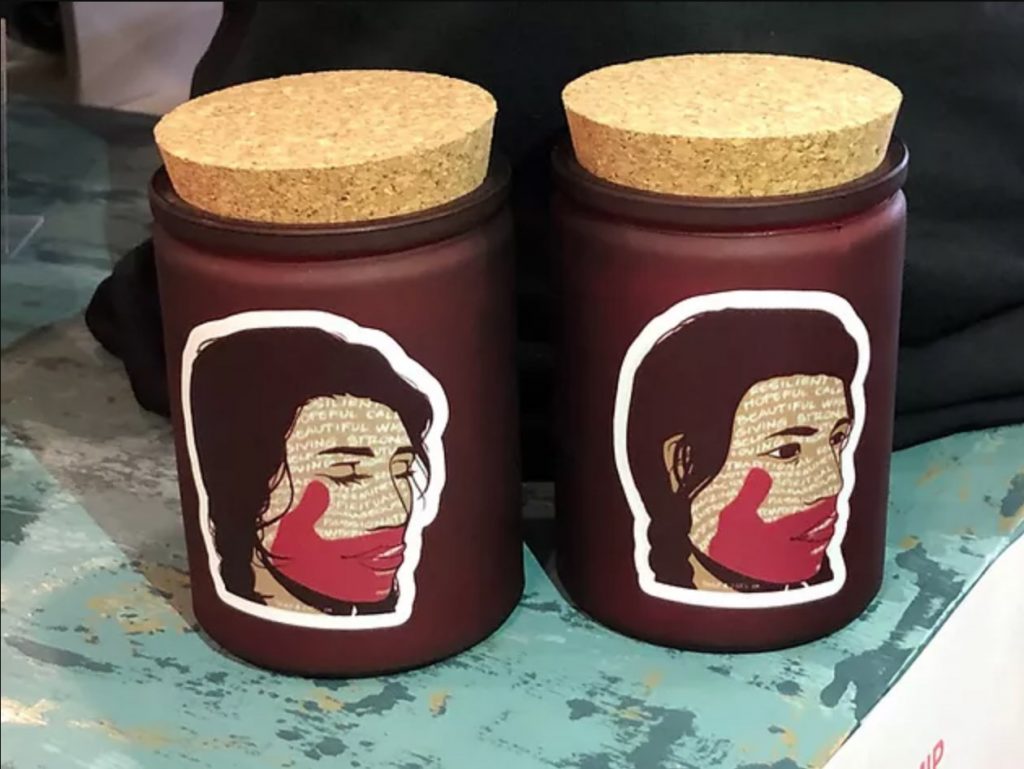 Sage & Oats Trading Post offers American Indian and Montana immigrant artisan products and gifts. Kyra and I worked on a special father/child sticker art project highlighting the MMIWG (Missing & Murdered Indigenous Woman & Girls) and MMIP (Two Spirit) movements. We are selling the stickers and candles at Sage & Oats to raise awareness for the MMIWG and MMIP movements. A portion of the profits of each candle sold will go towards the work Western Native Voice is doing to illuminate the importance of these Indigenous issues in Indian Country.
How did you get started with your career and was there a specific event that prompted you to take action?
Growing up on my reservation in Montana I used art to express my feelings. Now I get to make a living through creating art. I worked for many years designing theme park sets and rides for companies like Disneyland and Universal Studios. My wife and I wanted to promote careers in the arts and so we opened Sage & Oats. After creating our own shop Kyra became active in creating art and displays for the business. It has helped them to learn what it is like to have a job where they can use their artistic skills.
What opportunities do you have for youth who want to get started in business?
In the past we have hired young staff members to help with the store and encouraged them to create their own art to sell. We are not hiring right now, but we continue to encourage artists of all ages to discover what they enjoy creating. We speak to them about ways to get their art produced for the public to see, appreciate and purchase. At Sage & Oats we also use our own designs to produce stickers, t-shirts and other products.
In what ways are you involved or give back to your community?
One way we give back to our community is by featuring the art of Native artists from the reservations in Montana in our store and website at www.sageandoats.com. This allows them to get their art to a larger market while being able to stay with and provide for their families on the reservation. We also have special products we sell and give a portion of those profits to various community organizations. We also have made direct donations to organizations such as the Last Chance Pow Wow committee and various non profit organizations.
---
Never miss an opportunity to make the West even better: receive our action alerts.
---
In addition, Kyra uses art to raise awareness about issues in their communities that aren't typically discussed (both Native communities and the LGBTQ+ community), while also showing the world there are things to celebrate in each community. Sometimes people outside of these communities focus so much on the negative and we want to show them we are more than the challenges we face.
How did you handle any adversity or doubt?
There are a few lessons we have learned to help us deal with adversity or doubt. Always look at challenges as opportunities to try something new. If it didn't work one way doesn't mean it won't work another way. Don't be too proud to ask for help. Any successful person had a bunch of people that helped them get where they are. Ask for help when you need it. We have so many family members and friends who have helped us get where we are today.
Kyra experienced adversity because of the color of their skin. Ironically, as a light-skinned Indigenous person, they were told they don't "look Native". Kyra realized there isn't one way to "look Native", and regardless of appearance, they know who they are and where they come from. At a young age, Kyra had doubts about their artistic abilities. In fifth grade Kyra compared themself to a friend who was amazing at art and felt like their art was not good enough. When Kyra told their mom, she said Kyra should not compare their art to their friend's work. That moment helped Kyra to realize they could both be artists, and if Kyra wanted to improve their work they had to keep creating art.
What support systems did you have to help you get started?
Kyra and I both believe our main support system is our family. This includes our biological family as well as our chosen family, such as our Cheyenne adopted family members (like Grandpa Richard Tallbull). Kyra was always encouraged to pursue art, even as a potential career. We also have very close friends who we have shared our personal goals and dreams with. They continue to encourage us to keep going when we it gets difficult.
Do you have any words of encouragement for our youth?
Kyra has learned you should keep doing what makes you happy no matter what anyone else tells you. It's okay to keep your hobbies as hobbies instead of careers, if you really want to. Talents don't always have to be used to earn money to be valuable.
We have a motto in our home, "Try new things." This includes new foods and new experiences. If you don't like it, at least you tried it once. There are two types of people in the world, builders and destroyers. Do your best to be a builder and not a destroyer. Build friendships, build art, build happiness.
What are your future plans?
For Sage & Oats Trading Post our plans are to continue to grow the indigenous and immigrant art we carry and to encourage others to pursue art as a career. In addition, we want to continue to find new ways to bring indigenous art to people around the world. We also hope to find other partners like Western Native Voice to collaborate with to continue to have a positive impact in Indian Country.
Kyra hopes to attend an art college and get into a career where they can use their art to tell stories. Kyra has always been interested in animation so they are thinking of becoming a storyboard artist.
Major is planning on completing a couple building projects, the MSU American Indian Hall and the Montana Heritage Center. He wants to continue to work on projects that have a positive impact on tribal communities.
How can we purchase your product or find out more information?
To find out more about Sage & Oats Trading Post you can visit us in person at:
424 North Last Chance Gulch in Helena Montana,
Or visit us online at: www.sageandoats.com
You can also find us on Facebook and Instagram
To find out more about Kyra's work you can follow them on Instagram: @ridiculous_kyttie
Any final thoughts?
Remember to take care of yourself sometimes, especially if you've spent a lot of time helping others. You are worthy of love and support too.
---
Learn More:
Western Native Voice Community Spotlight: Eric Johannessen
Western Native Voice Community Spotlight: Summer Flores
Western Native Voice Community Spotlight: Reno Charette
---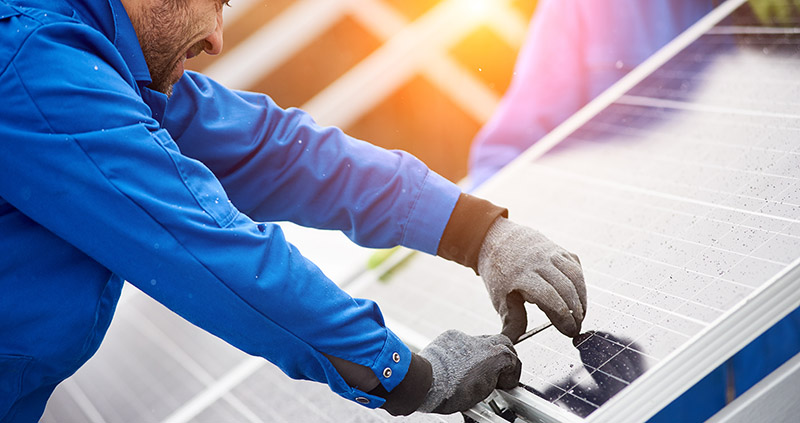 Help create a healthy and sustainable West. Support WORC today.