Above: The Build Back Better Act offered one of the best opportunities in decades to put people to work building renewable energy projects, installing energy efficiency upgrades, and reclaiming abandoned fossil fuel infrastructure.
Is the Build Back Better Act Dead? Maybe. But there's still hope for a smaller climate and energy-focused package.
You may recall in the final months of 2021, Congress was hard at work on two massive Bills. First, the $1.2 Trillion Bipartisan Infrastructure bill which was signed into law on November 5th, including $550 billion dedicated to roads, bridges, and mass transit, $65 Billion for expanding broadband internet, and $10's of billions for water and electric grid infrastructure improvements. But what about the Build Back Better Act (BBBA) put forward under Budget Reconciliation? Is this package dead in the water with the West Virginia swing vote Senator Manchin stating he could not support it? The short answer is, "no" (not yet). So what went wrong for Democrats? And what comes next?
Because the Republican caucus has vowed to oppose the reconciliation bill, passing it will require Democratic leaders to somehow deliver the votes of every Democrat in the Senate and nearly all Democrats in the House. As Democrats negotiated, the original $3.5 trillion price tag dropped to $1.9 trillion, and the scope of its climate and social provisions were significantly reduced. To ensure that moderates wouldn't abandon the social spending package altogether, Progressives wanted to hold the bipartisan infrastructure bill as collateral. But as noted above, in early November the pressure mounted to move the Infrastructure Bill, and it was passed without the reconciliation package attached.
---
Never miss an opportunity to make the west even better: receive our action alerts.
---
Reconciliation did eventually pass the House of Representatives. In the Senate, BBBA faced the "Byrd Bath," a parliamentary procedure where reconciliation provisions are analyzed to ensure they only adjust existing programs and don't create policy. At the same time, the infamous moderate Senator Manchin was engaged in near-constant talks with fellow Democrats and President Biden. However, in the end, on Dec 19, Sen. Manchin announced that he would not support the BBBA. Stopping the bill in its tracks just before the holiday recess.
So what now? Senate Democrats have limited options, and confidence wanes daily in the party's ability to keep everyone together. Yet as of late March, hope sprang eternal for reconciliation. According to E&E, sources close to Joe Manchin and Senate Leadership say that they are ready to begin negotiations for a new, smaller, climate and energy-focused package after the Easter Recess. It won't be "Build Back Better" but it will be something.
WORC will continue to keep a close eye on developments in DC regarding reconciliation and we urge you to keep up the pressure with our delegation across the West. The provisions proposed in the Build Back Better Act would fundamentally transform the federal oil and gas program, dramatically increase access to solar energy, and provide billions of dollars to tribal and low-income communities to weatherize, electrify, and increase efficiency in their homes and businesses. Budget reconciliation is the best chance we have to achieve these policy reforms, and make no mistake, we, our neighbors, and our region need these funds. Check back for updates as BBBA or its replacement move forward in Congress.
TAKE ACTION: Reach out to your delegation to urge them to support the provisions in the Build Back Better Act!
---
WORC Groups Fight for Clean, Renewable Energy in the West
A Vision for Tribal Sovereignty Through Sustainable Energy
Winning a Clean Energy Recovery in the West
---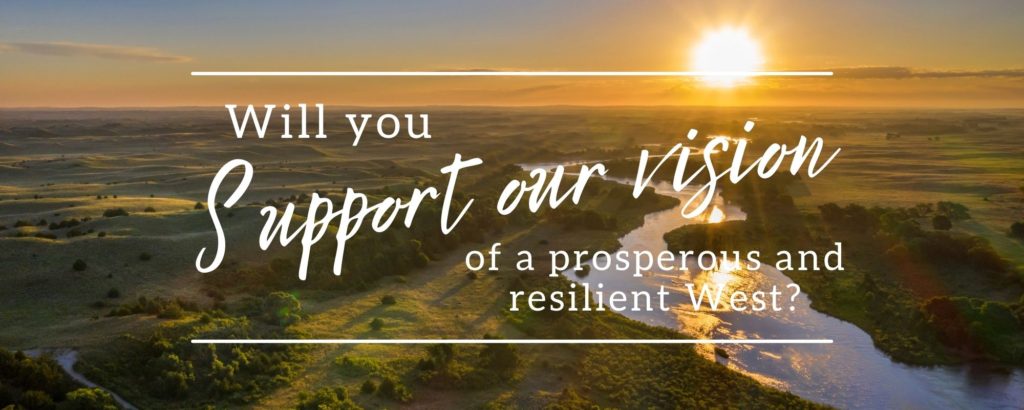 Yes, I want to help WORC elevate western voices and hold decision-makers accountable!